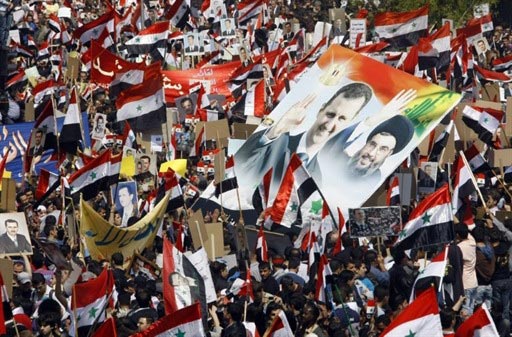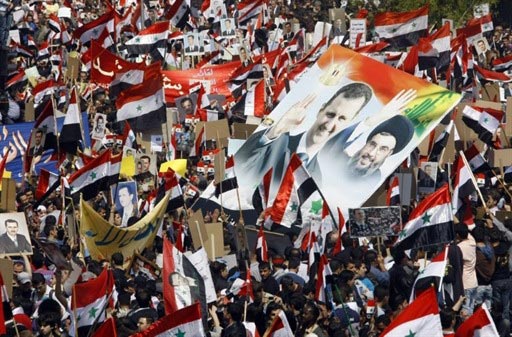 Syrian security forces have disbanded a terrorist cell in the capital Damascus as mass rallies were held throughout the country in support of President Bashar Assad.
The seven terrorists were caught in the Damascus neighborhood of Mezzeh-86 on Tuesday night, after police authorities received a tip off on their whereabouts, IRNA reported on Wednesday.
The terror elements, among them three non-Syrian Arabs, have been taken into police custody and a full-scale investigation is underway.
The arrests were made on the same day as millions of Syrians took to the streets across the country to stress the importance of preserving the national unity and stability and voice support for President Assad following some scattered protest rallies and armed disturbances against the government.
Syrian authorities say they have arrested foreign elements believed to be behind the recent unrest in the country.
Assad has been the president of Syria for the past 11 years.