Syria
Syrian Popular Forces: UN Sending Expired Food, Medical Aid for Fuaa, Kafraya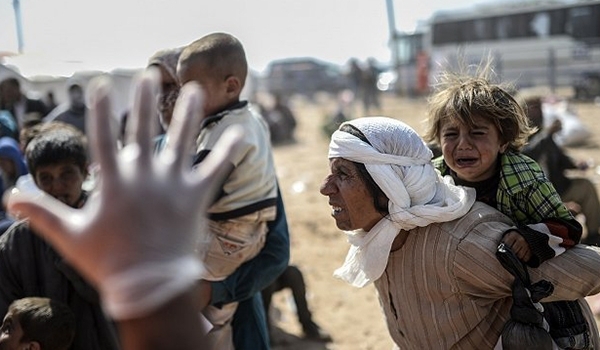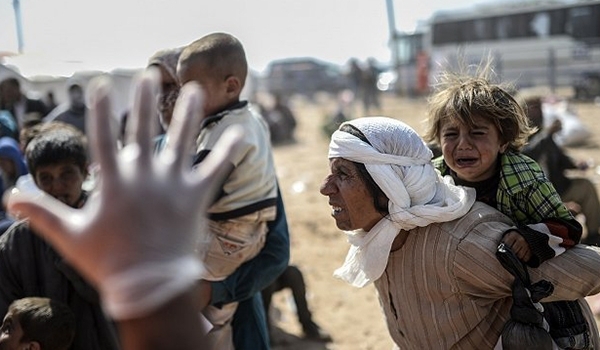 Syrian National Defense Forces disclosed that the food supplies sent by the United Nations to the besieged towns of Kafraya and Fuaa in the Northern Syrian province of Idlib are either rancid or stolen by the militant groups.
"Most of the food and medical aid that the UN sends to Fuaa and Kafraya either has met its expiry date or is stolen," a member of the mobilized popular forces defending the besieged Shiite towns of Fuaa, Adnan al-Ray told FNA on Tuesday.
He reiterated that the food supplies send by the UN are not only useless, but also dangerous to the lives of the residents of the two towns that have been under the siege of the Takfiri terrorists for years and were allowed to receive food and medical aid under a deal with the Damascus government which allowed similar conditions for besieged rebels in Zabadani region.
Al-Ray said that the dispatched medical aids are also useless; "for instance, the serum packs sent are not accompanied by any syringe".
"There are boxes of biscuits with expired dates in the packages sent by the UN to Kafraya and Fuaa which are life threatening," he added. 
In early September, the army and Hezbollah forces intended to rescue the residents of Kafraya and Fuaa through a swap plan with the Takfiri militants, but after the Ahrar al-Sham militant group aborted the ceasefire talks, the Syrian army-Hezbollah joint forces advanced in Zabadani and tried to spread their full control over the city.
Now their military objective is breaking the siege of Kafraya and Fuaa, and approaching the two towns from Al-Wa'ar town seems to be an option.
On October 12, the Takfiri terrorists withdrew from their positions in Fuaa and Kafraya and fled towards Sahl al-Qab region.
A source close to Ahrar al-Sham terrorists in Idlib was quoted by Arab media as saying that different terrorist groups have asked their commanders to retreat from their positions in different parts of Idlib.
Idlib is the scene of heavy fighting between the Syrian and Hezbollah troops who are backed up by the Russian air force and the terrorists who have been occupying part of the province for the some long time now.
ISIL terrorists are on the run to save their lives after sustaining heavy casualties in the Russian airstrikes in the province of Idlib, Northwestern Syria.