Syria
Syrian President Assad Hails Army Success in Liberating Palmyra from ISIS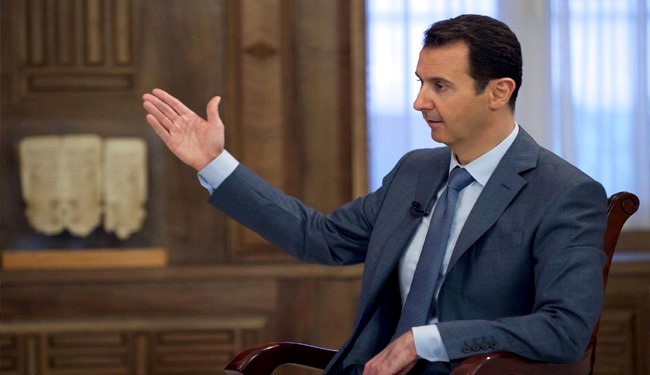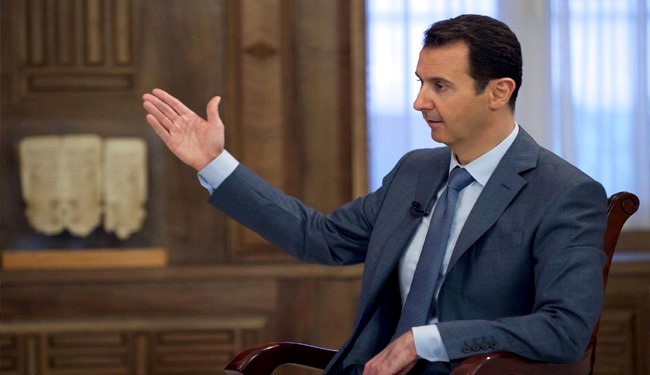 Syrian President Bashar al-Assad has hailed the liberation of the ancient city of Palmyra from Daesh, saying the victory shows the success of the strategy pursued by the army and its allies in the war against terrorism.
"The liberation of the historic city of Palmyra today is an important achievement and another indication of the success of the strategy pursued by the Syrian army and its allies in the war against terrorism," Assad said during a Sunday meeting with a delegation of French parliamentarians, scholars and researcher in Damascus.
The Syrian leader further pointed to the failure of the US-led coalition in its so-called fight against Daesh, saying Palmyra's liberation displayed the efficiency of the domestic military strategy on the battlefield against Takfiri militants.
"The effectiveness of this strategy is further highlighted especially as opposed to the US-led coalition involving more than sixty countries and its lack of seriousness in fighting terrorism and the very little it has achieved since its establishment one and a half years ago," Assad said.
He also lauded the visit by the French delegates to Damascus and said such visits enables parliamentary teams to witness the realities on the ground in Syria and work to correct the wrong policies adopted by certain governments, including Paris, vis-à-vis the crisis in the Arab country.
The French delegation, in turn, voiced solidarity with Syrians and stressed that it would keep up efforts to alleviate the sufferings of the violence-stricken nation.
Earlier in the day, Syrian forces, backed by popular defense groups and Russian air force, retook full control of Palymra after some four weeks of fierce fighting with Daesh terrorists for the city, located in the western province of Homs.
The ruins of Palmyra and the adjoining modern city had fallen to Daesh last May. Soon after seizing the area, the terrorists went on a rampage and destroyed ancient monuments there, including the 2,000-year-old Temple of Bel and the iconic Arch of Triumph.
After fully liberating Palmyra, the General Command of the Syrian Army and Armed Forces vowed in a statement to press ahead with counter-terror military operations and drive Daesh terrorists out of their major strongholds, particularly in the provinces of Deir al-Zawr and Raqqah, in Syria's east and north, respectively.
Palmyra's liberation dealt "a severe mortal blow" to Daesh Takfiris, said the General Command, emphasizing that this achievement proves "our brave army, aided by the friends, is the only effective force capable of fighting terrorism and eradicating it."
The so-called Syrian Observatory for Human Rights has said a total of 400 Daesh terrorists have been killed in Syria's weeks-long battle to retake Palmyra, also known as the Peal of Desert.
The London-based group also described Palymra's recapture as one of Daesh's biggest defeats since it took control of swathes of land in Syria and neighboring Iraq some two years ago.