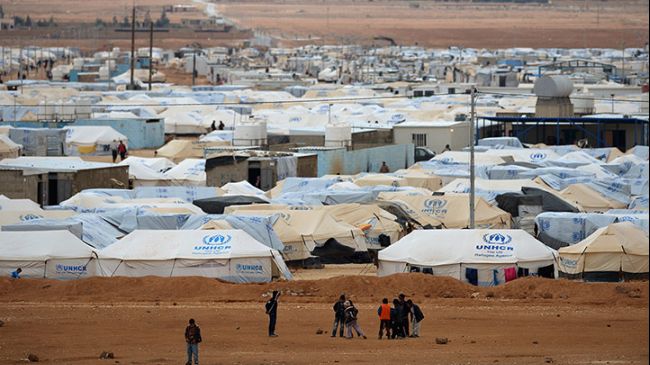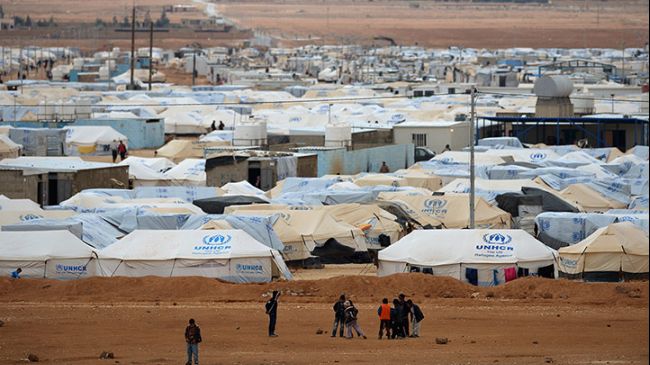 The UN Refugee Agency warns about the dire situation of the Syrian refugees abroad especially in Jordan, saying the exiles are facing recruitment as child soldiers, sexual violence, and exploitation for labor.
The report released by the UN High Commissioner for Refugees (UNHCR) on Tuesday said a large number of child refugees are deprived of schooling and vulnerable to be recruited by armed groups that aim to take them back to fight in Syria.
The world body noted that the threat is not limited to children and adults are also prey to such recruitment, while all refugees, including youngsters, are being forced into labor.
The UNHCR also warned about domestic and sexual violence as a particular danger for refugee women and children.
"In some locations, refugees have also had to contend with the pressures placed on them by political and criminal elements within the exiled population," it said.
The report said both organized crime networks and Syrian opposition groups operate in camps in order to pursue their financial and political objectives.
It further warned that lawlessness and high criminality in the camps are driving refugees back home.
The report also warned against the Syrian refugee's problems in the Zaatari camp which houses nearly 130,000 refugees. It noted that repetitive calls by the UN for Jordan to improve security in the camps have failed.
Syria has been gripped by deadly unrest since 2011. According to reports, the Western powers and their regional allies — especially Qatar, Saudi Arabia, and Turkey — are supporting the militants operating inside Syria.
According to the United Nations, more than 100,000 people have been killed in the violence.
The militancy has also displaced a total of 7.8 million Syrians, more than one 1.8 million of whom are living in neighboring countries, mainly in Iraq, Jordan and Lebanon.