Syria
Syrian Soldiers Ambush Militants, Kill Dozens in Homs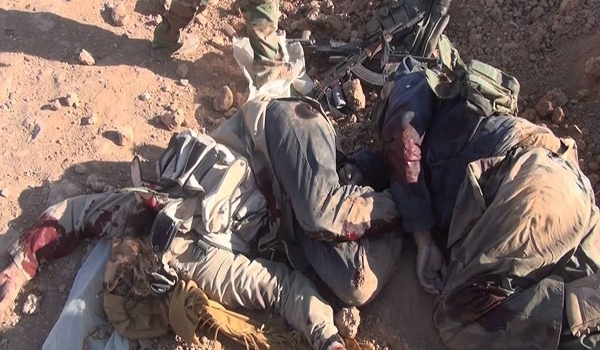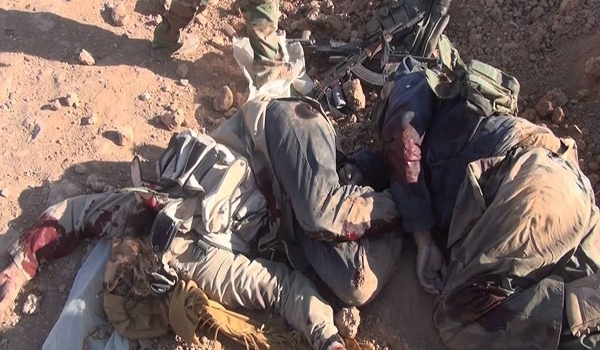 The Syrian army in cooperation with popular forces ambushed a group of terrorists as they attempted to sneak into a village in the Northern parts of Homs province, military sources said on Tuesday.
Military sources said the ambush attack took place in Tal Umri village as the terrorists were trying to sneak into the village from neighboring Ezzeddin village.
The terrorist group sustained large casaulties in the surprise attack, the sources added.
"Following the attack, the Syrian army unit involved the clash reinvigorated its grip over the region," they continued.
According to the sources, most assailants were killed during the heavy clashes in Ezzeddin village, a huge volume of their arms and ammunition was seized, and a number of their vehicles were destroyed by the soldiers.
Meantime, the Syrian Army heavily pounded ISIL positions near al-Bayarat, East of Palmyra in Central Homs province.
Sources on the ground said the Syrian Army forces, backed by popular forces, destroyed a number of ISIL's military vehicles and managed to inflict heavy damage on terrorists' hardware near the occupied city of Palmyra (Tadmur), East of Homs province.
The pro-government forces also kept marching on terrorists' positions near al-Bayarat East of the ancient city of Palmyra occupied by ISIL terrorists since early 2015.