Syria
Syrian soldiers and villagers march into Tayyibat after clashes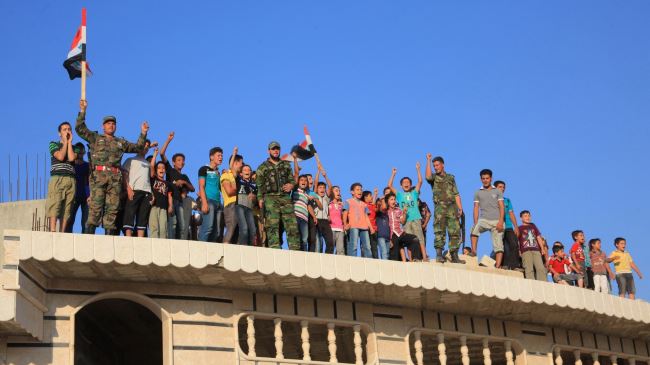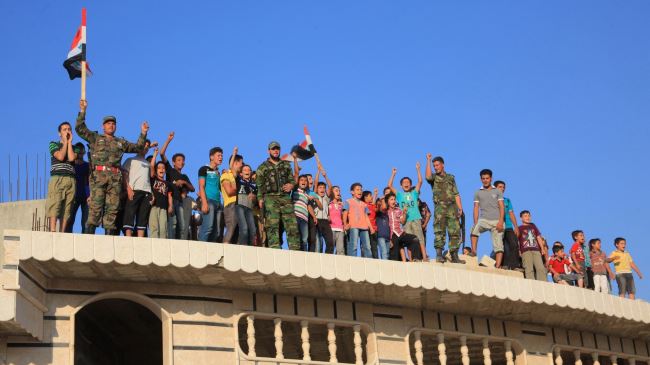 Soldiers of the Syrian army and villagers from Tayyibat have held celebrations following the liberation of the village in the central province of Hama.
On Saturday, the army gained the upper hand in battles with foreign-backed militants in the province and managed to take control of Tayyibat.
Soldiers and the locals held celebration after the Syrian troops took full control of the village following fierce clashes with the militants.
The Syrian army said in a statement that it aimed "to wipe out terrorists in northern parts of Hama," adding that "a large number of terrorists were killed in the fighting, many of them foreign fighters."
Meanwhile, the army launched a sophisticated military operation against the ISIL terrorists and recaptured the Jobar district on the outskirts of the capital Damascus.
Syria has been gripped by deadly violence since 2011 with ISIL Takfiri terrorists currently controlling parts of it mostly in the east.
The Western powers and their regional allies — especially Qatar, Saudi Arabia and Turkey — are reportedly supporting the militants operating inside Syria.
More than 191,000 people have been killed in over three years of fighting in the war-ravaged country, says the Office of the UN High Commissioner for Human Rights (OHCHR), calling the figure a probable "underestimate of the real total number of people killed."