Syria
Syrian Soldiers Capture ISIL's Largest Base in Deir Ezzur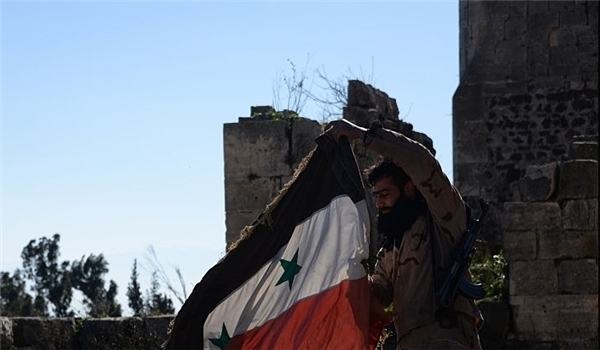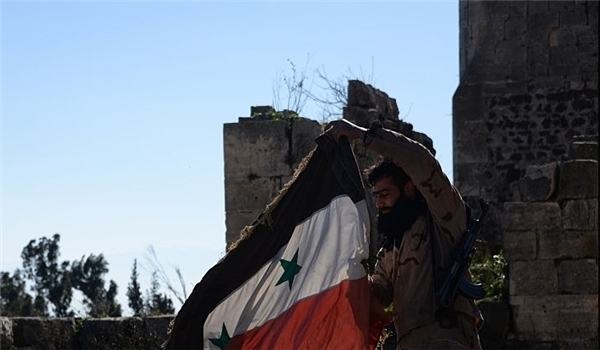 The Syrian Army units captured ISIL's largest stronghold outside Deir Ezzur city after crossing the Euphrates River on Monday.
The army men forced ISIL back from Huweija Sakar region on the outskirts of the city after intense battle.
The army soldiers killed or wounded a number of terrorists and seized their weapons and ammunition.
The army men have deployed in most regions on the Northern bank of the Euphrates River.
Reports said earlier today that the army men clashed fiercely with ISIL and took control over Ayyash warehouses, al-Sa'eqa camp and al-Azaleh region.
The army soldiers later continued their advances and captured al-Hajif hill Southwest of the village of Ayyash.
A military source underscored the importance of al-Hajif hill that overlooks Ayyash warehouses from the East, the village of Ayyash from the North and the gas power plan, 137th Artillery Brigade Base from the South and the village of Hawayej Ziyab from the West.
The source said that the army's engineering units have defused a large number of landmines and bombs while carrying out cleansing operation in a region between Deir Ezzur airbase and the village of al-Mari'eiyeh, adding that the army men discovered a 400-meter-long tunnel through which terrorists intended to access the military airport.