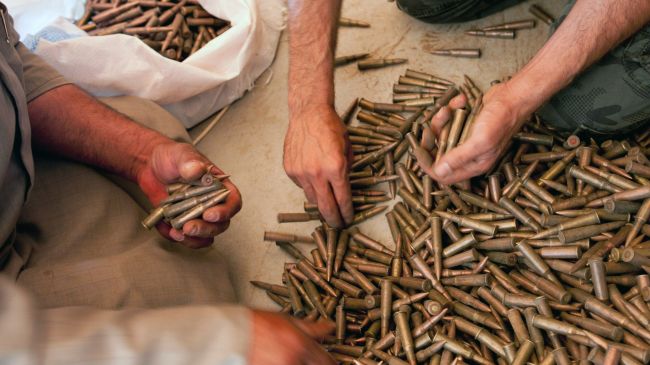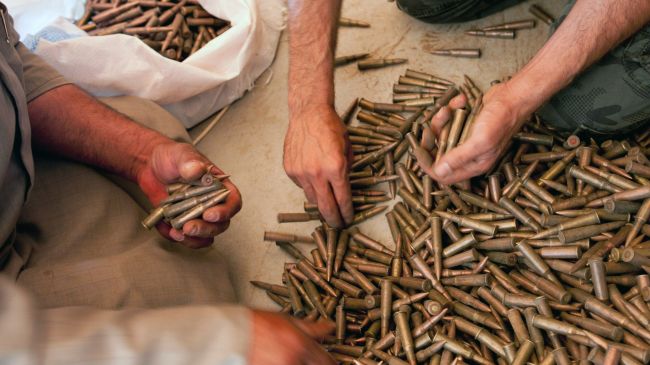 The Syrian Army has seized an arms cache in the northern city of Aleppo as clashes continue between terrorists and government troops in the country's largest city.
The weapons were captured on Tuesday in Aleppo's Seif al-Dowla district.
The discovery comes while tens of armed men have been killed and a number of others arrested during clashes in different neighborhoods in the violence-hit commercial hub.
Meanwhile, another group of terrorists were killed as they were making an attempt to enter the city.
Syria has experienced violence since mid-March, 2011 and many people, including large numbers of army and security personnel, have been killed in the unrest.
Damascus blames the chaos on outlaws, saboteurs, and armed terrorists funded and instructed by elements outside the country.
There are reports indicating that a large number of the armed militants are foreign nationals.
On Monday, Russian Deputy Foreign Minister Gennady Gatilov said increasing evidence on the ground shows Syrian terrorists are receiving "massive" amounts of Western-made arms through third countries.
Turkey, Saudi Arabia, and Qatar have been funding and supplying terrorists weapons, financial aid to overthrow the regime and create turmoil in the country.