Syria
Syrian Soldiers Engage in Fierce Clashes with ISIL Terrorists in Deir Ezzur City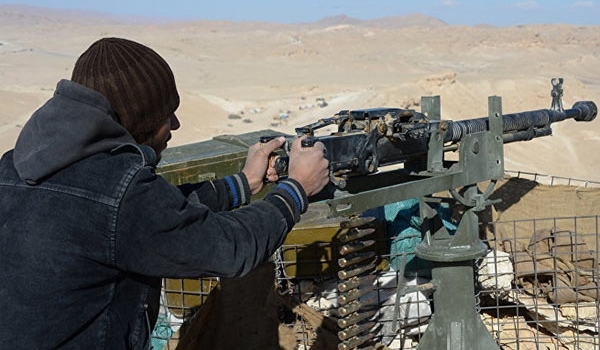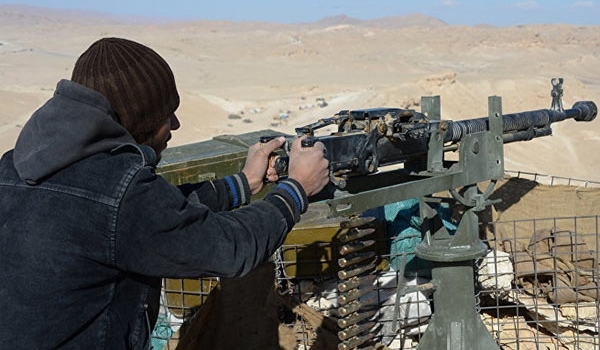 The Syrian military forces struck the ISIL strongholds across one of the key districts of the Eastern city of Deir Ezzur, and pinned the terrorists down behind their positions, city sources said.
"Al-Baqaliyeh was the scene heavy fighting between the Syrian soldiers and the ISIL terrorists," the sources said, adding, "The army' heavy fire inflicted a heavy death toll on the militants."
"The ISIL's military vehicles also were destroyed in the clashes," they further added.
Reports said on Monday that the Syrian army men fended off the ISIL terrorist group's attempts to prevail over the government forces' strongholds around the vital military airport of Deir Ezzur and forced them to retreat from the battlefront.
"The Syrian soldiers thwarted the ISIL offensive to break through its positions near Deir Ezzur airbase and al-Sina'ah district, which left scores of the terrorists killed or wounded," the source said.
"The ISIL left behind its military equipment and dead members and fled the battlefields in order to evade more casualties," he further added.
The source went on to day that at least 70 members of the ISIL were killed and many more were wounded in the recent days' clashes with the army men in Deir Ezzur.