Syria
Syrian Soldiers Make Fresh Gains along Hama-Raqqa Road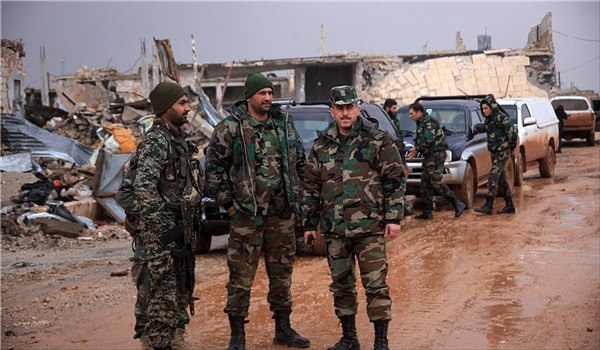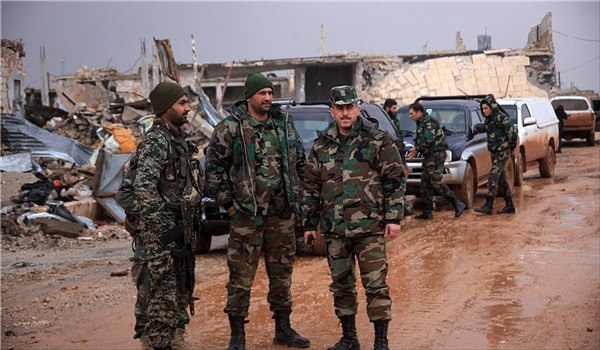 The Syrian Army men continued their anti-ISIL operation along the road connecting Hama to Raqqa, driving terrorists out of one more key region along the road.
The army soldiers engaged in hours of heavy fighting with ISIL along Hama-Raqqa road in Southeastern Aleppo and imposed control over Tal Jaber region.
In the meantime, the army's artillery and missile units opened heavy fire at ISIL's positions in the battlefield, inflicting heavy casualties on the terrorists.
Relevant reports said on Saturday that the army soldiers kicked off a fresh round of operation in Western Raqqa to impose control over ISIL-held positions along the highway that connects Raqqa city to the town of Ithriya in Hama province.
The Syrian Army in the course of a special military operation in Western Raqqa hit ISIL's positions along the Ithriya-Raqqa Highway, inflicting heavy losses on the Takfiri terrorist group, a field source said, adding that the pro-government forces were attempting to connect the Ithriya-Raqqa Highway from the town of Resafa in Western Raqqa to Ithriya in Eastern Hama.
According to field reports, should the Syrian forces recapture the entire terrorist-held positions along the Raqqa-Ithriya highway, the ISIL would be besieged from three directions in Khanasser plain in Southeastern Aleppo.
The army and popular forces also resumed military operations in Northeastern Hama, pounding ISIL's positions near the town of Ithriya, liberating Al-Abjar Hill along the Hama-Raqqa provincial road.
The Damascus forces were trying to cleanse the Salamiyah-Raqqa Road, as they look to secure the pathway between the two towns of Ithriya and Resafa.