Syria
"Syrian State Approves Cease-Fire during Eid al-Adha"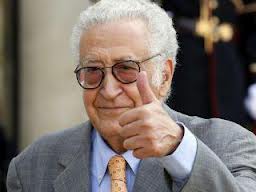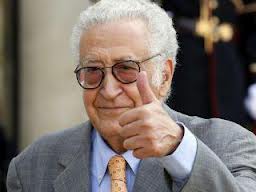 The Syrian government accepted a cease-fire during the Eid al-Adha holidays, a proposal put forward by Lakhdar Brahimi, the UN-Arab League (AL) joint special representative to Syria, AL chief Nabil al-Arabi said on Wednesday during a meeting with Brahimi in Cairo.
Syria's foreign ministry said however a final decision on Brahimi's proposal for a truce during the four-day Eid al-Adha holiday that begins on Friday had yet to be taken.
"The Syrian authorities will issue a statement on the cease- fire Thursday," Brahimi said.
Brahimi also said that he contacted many fighting groups in Syria, and most of them accepted the cease-fire.
"If the cease-fire initiative could succeed, other measures would be built on it and the cease-fire would be implemented on a wider scale and within a complete political process," Brahimi added.
AL Secretary-General al-Arabi held a meeting Wednesday morning with Brahimi and Jimmy Carter, former U.S. president and head of The Elders international group. The meeting, held at the AL headquarters, focused on the latest developments in the Syrian crisis.