Syria
Syrian terrorist factions fight each other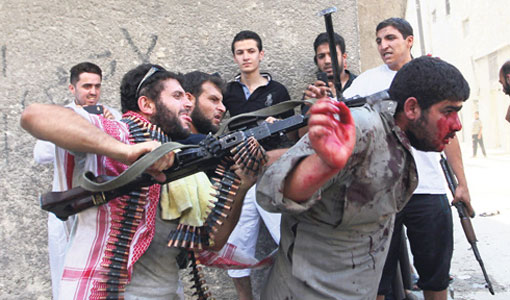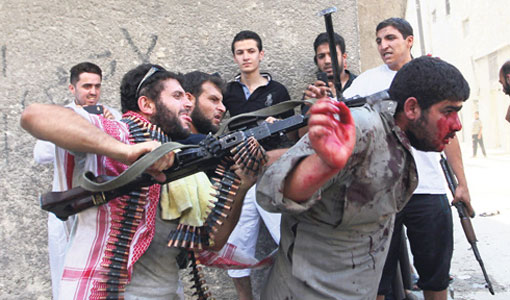 After frequent failures of terrorist groups against Syrian Army, insider tensions have broken out among them.
In recent days, tensions have escalated between the terrorist group Al-Nusrah Front and the militia, Syrian Free Army in Aleppo.
Sources had it that Al-Nusrah Front had issued a 10-day deadline to Syria Free Army to fully pulling out of Aleppo, and demanded the militia to hand them their strongholds.
Al-Nusrah Front had recently announced its attempts to establish an "Islamic Emirate in Aleppo" Sources reported yesterday Tuesday that tensions between Al-Nusrah Front and the terrorist group, Al-Towhid in the Bustan Al-Qasr neighborhood of Aleppo had escalated.
During the fights, 3 Al-Towhid members were killed by Al-Nusrah snipers. Al-Towhid responded with heavy attack on Al-Nusrah positions, which lasted for several hours and at the end, some were killed on each side.
The tensions died when two sides retreated to previous positions. Sources predict that fights between militias would heat up in upcoming days and spread to newly-occupied territories controlled by terrorist factions.
Following tensions between terrorist groups in Aleppo, Syria government forces have inflicted serious damages on them in Al-Hamdaniyah and Bustan Al-Qasr and are clearing these areas of the terrorists.