Syria
Syrian troops kill 17 foreign-backed insurgents in Aleppo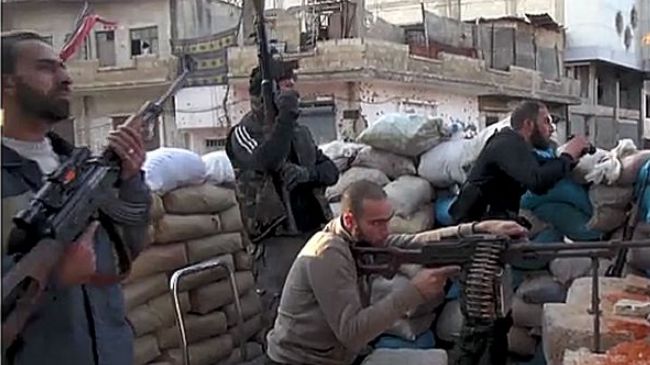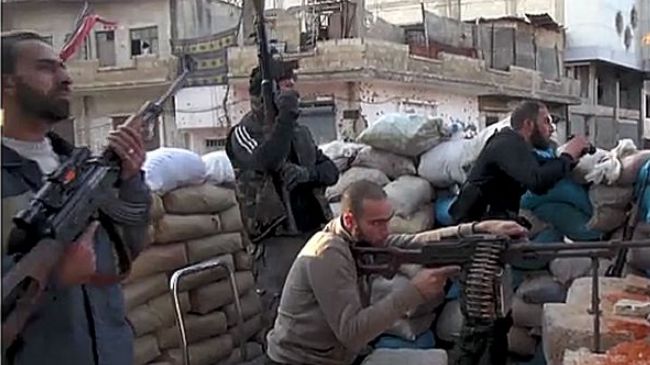 Syrian government troops have killed 17 foreign-backed insurgents in the flashpoint city of Aleppo as heavy fighting continues between the two sides, Press TV reports.
The Syrian Army conducted the operation in the city's al-Azizia district on Sunday, a day after the army purged the city's al-Amiriyeh district of armed rebels fighting government forces.
Meanwhile, a large number of people also held a demonstration in the area on Sunday in support of the army and thanked the national forces for clearing more and more areas from the foreign-sponsored armed men.
Earlier in the day, the Syrian soldiers discovered a stockpile of weapons hidden in a drainage canal in Damascus.
On Saturday, the United States announced that it would allocate an additional $45 million to foreign-backed armed groups fighting against Syrian President Bashar al-Assad's government.
Syria has been experiencing unrest since March 2011. Damascus says outlaws, saboteurs, and armed terrorists are the driving factor behind the unrest and deadly violence.
The Syrian government says that the chaos is being orchestrated from outside the country, and there are reports that a very large number of the armed militants are foreign nationals, mostly from Egypt, Algeria, Saudi Arabia, and Afghanistan.