Syria
Syrian Troops Kill Ringleader of Jaish al-Muslimun Terrorist Group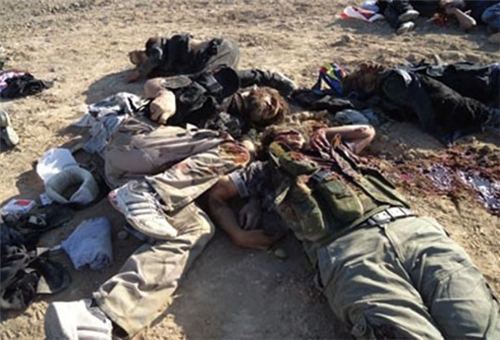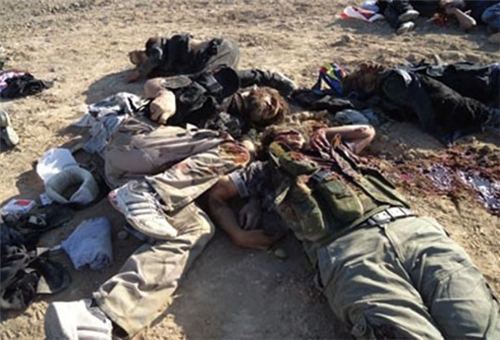 Syrian army forces killed the ringleader of a terrorist group named Jaish al-Muslimun during an operation in the capital city of Damascus on Monday.
The ringleader of Jaish al-Muslimun terrorist group, Mohannad Junaid and 9 members of the Al-Qaeda terrorist group were killed during the operations in Kouy al-Qaboun district in Damascus, FNA dispatches said.
Earlier reports today also said that the Syrian army troops carried out a series of mop-up operations in the principal port city of Lattakia, and regained control of 10 other villages near the city.
FNA dispatches from Syria said that the Syrian army imposed a heavy defeat on the armed rebels and gained the control of Aramo, Kharbat al-Baz, Oubin, Abu Makka, Beit al-Shakouhi, Balouteh, Baroudah, al-Hamboushiyah, al-Khanzouriyah and Jabal al-Shaban villages.
The Syrian forces also killed all the militants in their positions on Sheikh Nabhan and al-Nabi Ashiya hills and regained their control.
The conflict in Syria started in March 2011, when sporadic pro-reform protests turned into a massive insurgency following the intervention of western and regional states.
The unrest, which took in terrorist groups from across Europe, the Middle-East and North Africa, has transpired as one of the bloodiest conflicts in recent history.
As the foreign-backed insurgency in Syria continues without an end in sight, the US government has boosted its political and military support to Takfiri extremists.
Washington has remained indifferent to warnings by Russia and other world powers about the consequences of arming militant groups.