Syria
Syrian troops kill scores of foreign terrorists in Aleppo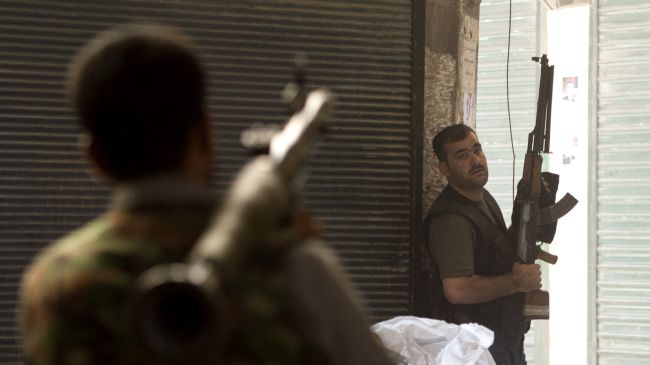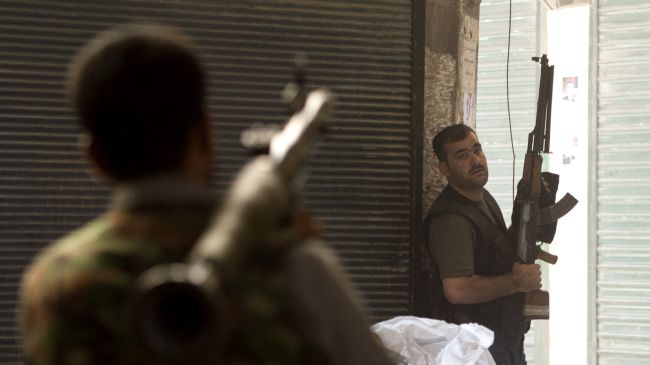 Syrian Army soldiers have killed scores of foreign-backed insurgents fighting government forces in the flashpoint city of Aleppo.
The armed foreign terrorists were killed during intense clashes with Syrian troops on Tuesday in the al-Ramouseh Bridge neighborhood of the city, which is located 355 kilometers (220 miles) north of Damascus, the SANA news agency reported.
A foreign terrorist commander, identified as Khalid Zakariya al-Mustafa, was killed during the clashes.
Syrian troops also shot dead all members of an armed terrorist group in the Karm al-Jabal neighborhood of the violence-plagued city.
Meanwhile, dozens of foreign terrorists were killed and injured near al-Jankiyeh orchard in the al-Sheikh Khudr neighborhood as they were attempting to enter Suleiman al-Halabi district to rescue their comrades, who had suffered heavy losses.
The Syrian Army also inflicted heavy losses on foreign-sponsored insurgents in Aleppo's al-Atareb district on Tuesday and destroyed four pickup trucks equipped with Dushka machine guns.
Syrian soldiers also attacked foreign terrorists in al-Tananer, Kastal Harami, and Kadi Askar neighborhoods of Aleppo, destroying dozens of vehicles equipped with Dushka machine guns and killing a large number of terrorists.
Syria has been experiencing unrest since March 2011.
The chaos is in Syria being orchestrated from outside the country and accuses Saudi Arabia, Qatar, and Turkey of arming the opposition.