Syria
Syrian troops kill several Foreign Terrorists in Deir al-Zour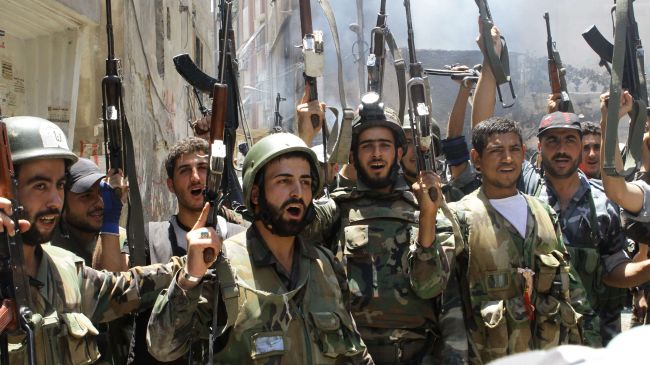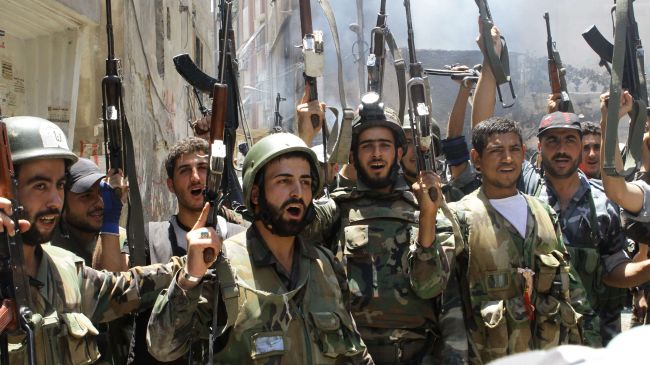 Syrian forces have killed several Foreign Terrorists during clashes in the eastern city of Deir al-Zour as fighting continues between government troops and armed groups.
The Syrian forces engaged the Foreign Terrorists in Deir al-Zour on Saturday. There have been clashes in the city for several days.
In May, nine people were killed and about 100 others injured when a car bomb was detonated outside the security headquarters in Deir al-Zour.
Meanwhile, Syrian troops have cleared more areas in the northern city of Aleppo of foreign-backed insurgents.
Government troops have taken control of Aleppo's Bab al-Hadid and Salaheddin neighborhoods, but heavy clashes are underway in other districts.
A number of Foreign Terrorists were also killed in an army attack in the southern city of Dara'a.
Syria has been experiencing unrest since March 2011. Damascus says outlaws, saboteurs, and armed terrorists are the driving factor behind the unrest and deadly violence while the opposition accuses the security forces of being behind the killings.
The Syrian government states that the chaos is being orchestrated from outside the country, and there are reports that a very large number of the armed militants are foreign nationals.