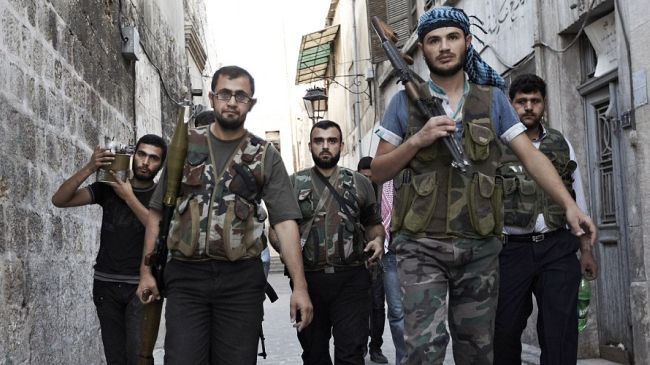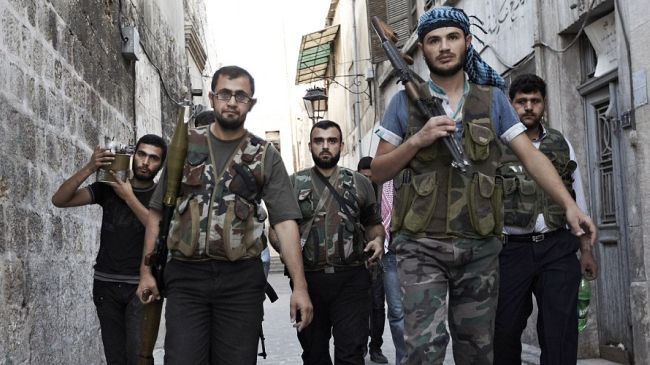 Syrian Amy forces have killed a number of Saudi militants during mop-up operations against foreign-backed armed men in the country's principal port city of Latakia.
On Wednesday, a number of militants from the al-Qaeda-linked al-Nusra Front were killed when Syrian soldiers raided a terrorist hideout in the al-Sukkariyeh district of the city, located 348 kilometers (216 miles) northwest of Damascus, the official SANA news agency reported on Thursday.
The development comes as the bodies of 70 Saudi nationals fighting against the Syrian government have returned to Saudi Arabia.
According to an unnamed Saudi source, the corpses were delivered to the country at King Fahad International Airport in the city of Dammam.
The source said the Saudi regime had sent a number of diplomats to Turkey in order to facilitate the transfer process.
He also said there are currently about 8,000 Saudi nationals fighting against the government of Syrian President Bashar al-Assad in Syria.
There are reports that Saudi Arabia's intelligence forces help with transferring militants to Syria through Jordan.
Meanwhile, the Syrian troops drove back a group of militants who were attempting to enter the conflict-stricken country from the Lebanese border.
The gunmen tried to enter the Syrian city of Talkalakh, located 150 kilometers (93 miles) northwest of Damascus, on Wednesday.
Syrian government forces confronted the militants, killing a number of them. Some of the gunmen managed to flee back into Lebanon.
There were no reports of causalities on the side of Syrian troops.
The Syria crisis began in March 2011, and many people, including large numbers of soldiers and security personnel, have been killed in the violence.
The Syrian government says that the chaos is being orchestrated from outside the country, and there are reports that a very large number of the militants are foreign nationals.
Damascus says the West and its regional allies, such as Qatar, Saudi Arabia, and Turkey, are supporting the militants.