Syria
Syrian troops make fresh advances in Aleppo, Hama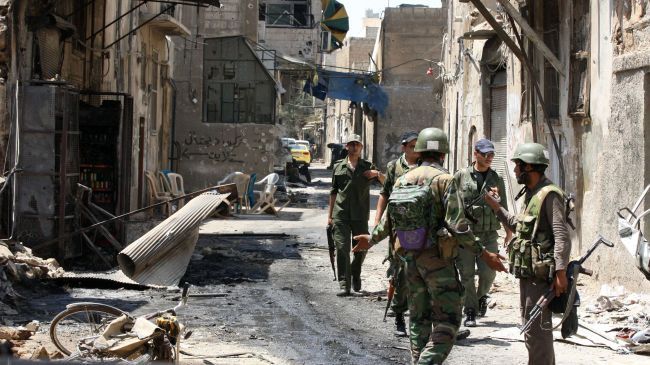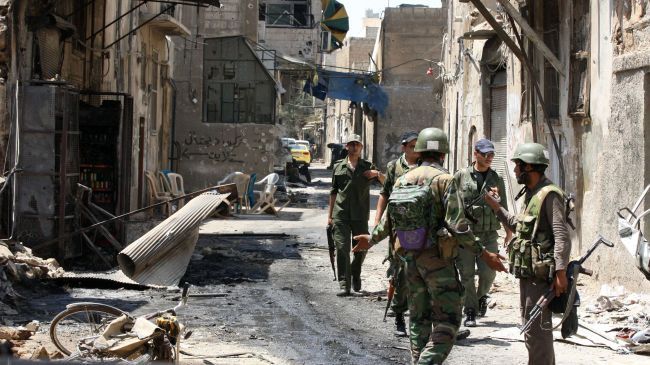 The Syrian army has carried out mop-up operations in the provinces of Aleppo and Hama, making more advances against foreign-backed militants operating in the Arab country.
The army units killed and injured scores of militants in Aleppo's al-Kroum and Azezeh villages and destroyed their weapons and equipment, Syria's official news agency SANA reported on Sunday.
The military managed to retake a number of buildings in the neighborhood of Seif al-Dawla while inflicting heavy losses on Takfiri terrorists in other parts of Aleppo.
The report added that the army units killed 20 foreign-sponsored militants in the town of Morek in Hama Province.
Syrian troops are pushing ahead with their operations to push out the foreign-backed militants from residential areas across the country.
On Saturday, the Syrian army killed a large number of militants during an offensive in Jobar, a militant-held area on the outskirts of the capital, Damascus.
The latest operations come after foreign-backed militants evacuated the Old City of Homs, surrendering full control of the flashpoint city to the Syrian army.
The safe exit of militants from the center of Homs, located 162 kilometers (100 miles) north of the capital, was part of a deal reached on May 4 between the government and the militants. The deal was brokered by Iran, Russia and the United Nations.
The pullout leaves the militants confined to a single district on the outskirts of the city.
The deal marks a major victory for Syrian President Bashar al-Assad ahead of the June 3 presidential election.
Syria has been gripped by deadly violence since March 2011. Over 150,000 people have reportedly been killed and millions displaced due to the violence fueled by the Western-backed militants.