Syria
Syrian troops make fresh advances near Damascus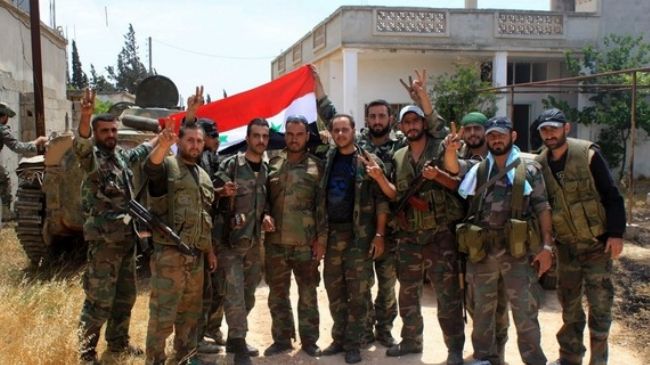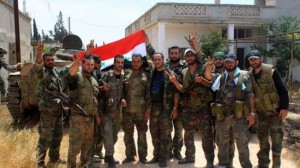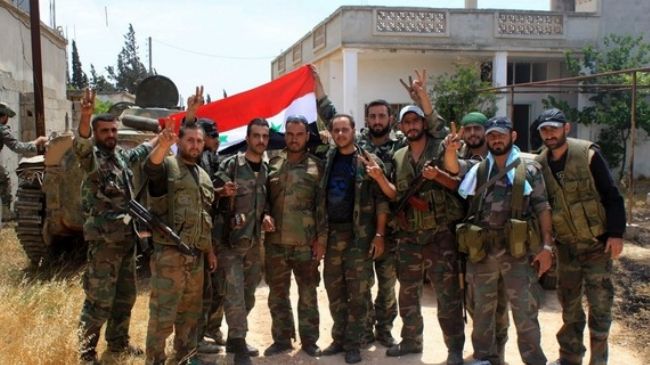 The Syrian army has made new gains in the Damascus countryside as foreign-backed militants continue their atrocities in the country.
On Friday, Syrian troops regained control of the town of al-Thawra in al-Kiswah district near Damascus killing all militants who stationed there.
Sources say army forces also destroyed militant hideouts in the nearby Zakia town.
This comes as militants launched mortar attacks on several neighborhoods of the northwestern city of Idlib killing three people and injuring 37 others. The mortars also hit a fire station damaging several trucks there.
Meanwhile, the foreign-backed militants have executed a teenager in eastern Lebanon near the Syrian border. Militants from the notorious al-Nusra Front killed the 14-year-old Syrian boy and threw his body on a road in the Arsal area.
It is not immediately known why they executed the boy.
However, reports say the teenager, who worked for a gas station, got into a dispute with the militants.
Last week, a video went viral on the Internet, showing the militants executing another teenager for an alleged robbery in Syria's Deir al-Zour city.
Syria has been gripped by deadly violence since March 2011. Over 160,000 people have reportedly been killed and millions displaced due to the violence fueled by the foreign-backed militants.
According to reports, the Western powers and their regional allies — especially Qatar, Saudi Arabia and Turkey — are supporting the militants operating inside Syria.