Syria
Syrian troops start operations against foreign-backed terrorists in Aleppo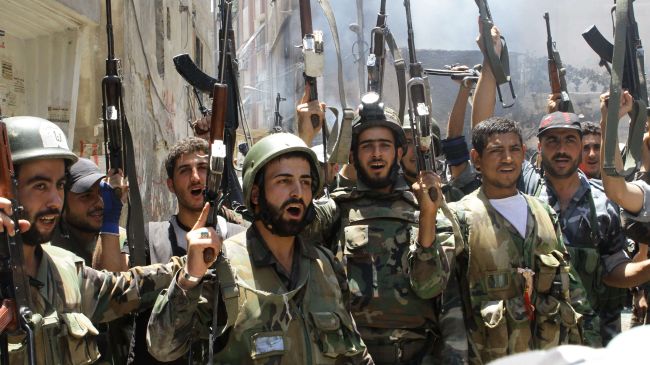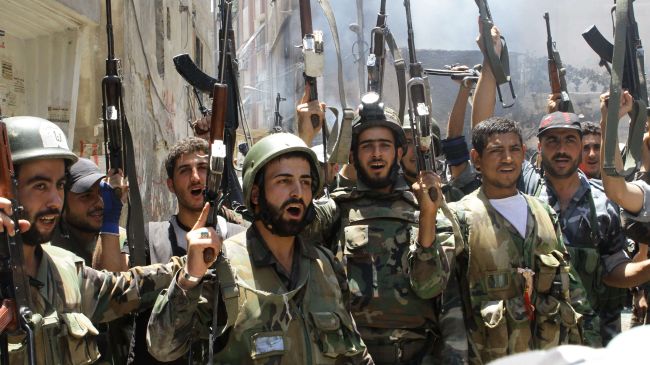 The Syrian army has launched a military operation against rebels in Aleppo, the country's business hub and largest city.
According to reports, the government troops were deployed to the city's southwestern district of Salaheddin on Saturday.
Fierce clashes between government forces and foreign-backed rebels are underway in several neighborhoods of the city.
The Red Crescent has suspended some of its operations in Aleppo because of heavy fighting.
There have also been reports of clashes in the northern province of Idlib while calm has returned to the capital Damascus after government forces flushed out the rebels there.
Government forces also defused several bombs planted near a mosque in the Hajar al-Aswad district of the capital.
Syria has been experiencing unrest since March 2011, with demonstrations being held both against and in support of President Bashar al-Assad's government.
The Syrian government says outlaws, saboteurs, and armed terrorists are the driving factor behind the unrest and deadly violence while the opposition accuses the security forces of being behind the killings.
Damascus also says that the chaos is being orchestrated from outside the country.