Syria
Syrian troops take full control of al-Sfeira town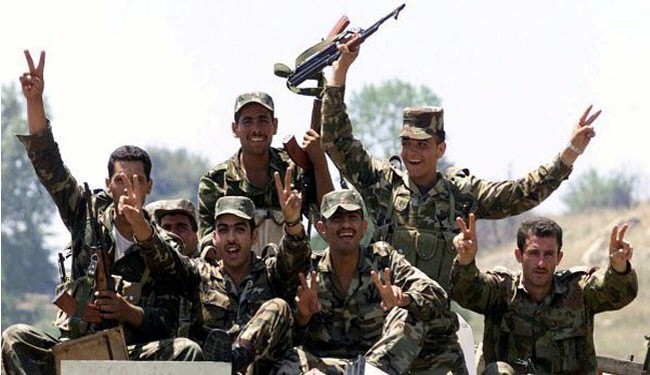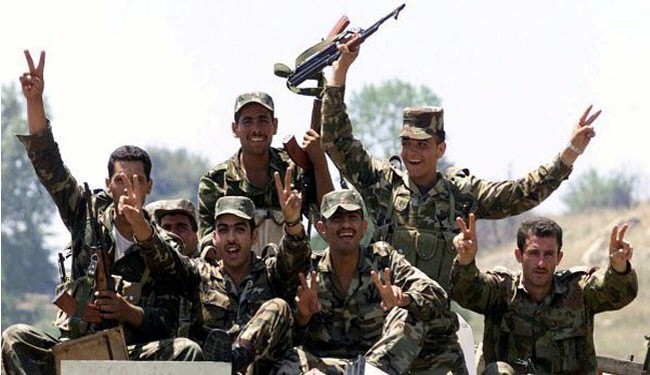 Units of Syrian Army troops have taken full control of al-Sfeira town in Syria's northwestern province of Aleppo and killed dozens of foreign-sponsored militants.
Syrian troops liberated the town on Sunday after fierce exchange of fire with the gunmen fighting to topple President Bashar al-Assad's government, the official SANA news agency reported.
Syrian soldiers seized various kinds of weapons and munitions following the gun battle and defused more than 700 improvised explosive devices planted by militants in the town's streets.
Government forces also destroyed several cars used by terrorists, among them 35 pickup trucks equipped with heavy machine guns, as well as three 107-millimeter rocket launchers.
Moreover, Syrian army units discovered six makeshift workshops used by foreign-backed militants to manufacture a range of weapons, three warehouses full of ammunition and gas cylinders, long tunnels dug by anti-government armed men and classified documents.
On Saturday, Syrian troops regained full control of two areas in Sadad town, situated 101 kilometers (63 miles) northeast of the capital, Damascus, following heavy clashes with militants.
Syrian forces also inflicted heavy losses on the militants in the countryside of Idlib, with the army saying that it has destroyed many of the militants' hideouts as well as their weapons and ammunition.
Syria has been gripped by deadly unrest since 2011. Reports indicate that the Western powers and their regional allies — especially Qatar, Saudi Arabia, and Turkey — are supporting the militants operating inside the country.
According to the United Nations, more than 100,000 people have been killed and millions displaced in the violence.