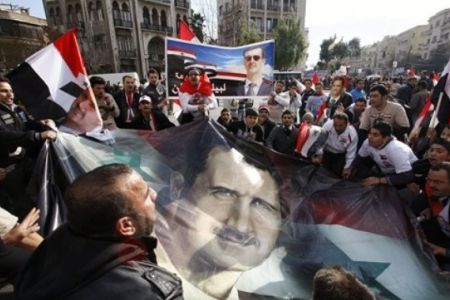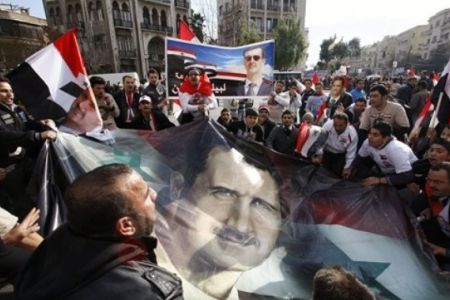 A large crowd of Syrians have held a demonstration in the Turkish capital of Ankara to voice their support for the Syrian President Bashar al-Assad, Press TV reports.
The rally was held on Saturday in front of the Syrian embassy in Ankara.
While listening to their national anthem and waving photos of Assad, the protesters said that they would not allow Syria to become a victim of a foreign plot, Press TV's Ankara correspondent reported.
Meanwhile, several Syrians opposing the Syrian government had also gathered at the location in an attempt to counter the pro-Assad rally.
Their presence prompted Turkish security forces to take strict measures to prevent any clashes between the two groups. However, no clashes have yet been reported.
Syrian opposition groups have also been interviewing israeli news outlets over the past few months. The interviews clearly show the opposition's vision for the future of Syria, and indicate their interest in developing relations with Tel Aviv.
Meanwhile, the confession of Syrian rebels to carry out armed activities and killing people as well as security forces proves that recent developments in the country are to be seen as parts of an attempt to start a revolt in order to overthrow the current government and replace it with a US-backed regime.