Syria
Middle East
Syria's Assad stresses need for dialog among Arab states to resolve regional crises
Syrian President Bashar al-Assad has underlined the need for an open and transparent dialog among Arab countries in order to address ongoing conflicts in the Middle East region, and respond to the challenges which their nations are facing.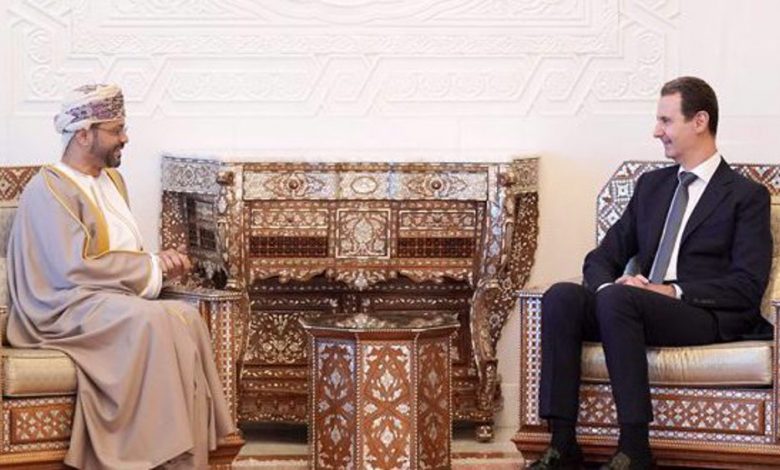 Assad made the remarks in a meeting with visiting Omani Foreign Minister Sayyid Badr al-Busaidi in the capital Damascus on Wednesday.
The Syrian president also hailed Oman's balanced and principled foreign policy, and its clarity and transparency concerning regional and international developments, stating that relations between Damascus and Muscat are growing in various spheres.
The two sides also exchanged viewpoints on the latest regional and international developments.
Busaidi, for his part, stressed that Syria plays a pivotal role in the region and that Oman is keen to continue consultations and close coordination with the country.
He noted that Muscat attaches great significance to the expansions of all-out bilateral relations with Damascus in a way that would serve the common interests of both nations.
Earlier this year, Syrian Minister of Foreign Affairs and Expatriates Faisal Mekdad lauded his country's cordial diplomatic ties with Oman, saying the Persian Gulf kingdom has supported the Damascus government in the fight against terrorism ever since Syrian crisis broke out more than a decade ago.
He underscored that Oman has stood by Syria in the fight against foreign-sponsored Takfiri terrorist groups, and is working towards formation of a consensus that would restore the latter's position in the Arab world and unlock its potentials.
Oman was one of the few Arab states to maintain diplomatic ties with Damascus after the breakout of the Syrian conflict in March 2011, in spite of pressure from the United States and other Persian Gulf allies.
The country was also the first Persian Gulf state to reinstate its envoy to Syria in November 2020.
Deceased Syrian Foreign Minister Walid al-Muallem accepted the credentials of Oman's Ambassador Turki bin Mahmood al-Busaidy, appointed to the post by royal decree in March that year.