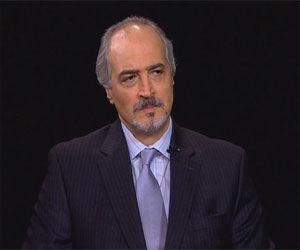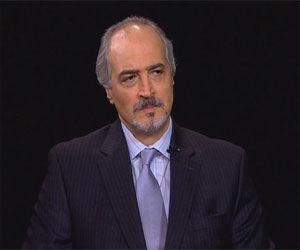 Syrian ambassador at the United Nations, Bashar al-Jaafari, accused the Zionist entity of cooperating with the armed group that abducted 21 UN peacekeepers in the Golan Heights earlier this week.
"Israel facilitated entry of Salafist elements into the buffer zone between Israel and Syria in Golan, which is considered a violation of the 1974 treaty signed between the two sides, Jaafari told reporters on Friday.
"Israel wanted to repeat what it had done in south Lebanon in 1970s when they created an isolating area and appointed a Lebanese officer to fight for them".
"For achieving such aim, peacekeepers should be evacuated from Golan," he added.
"Two weeks ago, seven terrorist from the same armed group that took the Filipino contingent staffers hostage where also rescued by the Israelis through the separation line, treated in Israeli hospitals and returned at an undisclosed place on the line of separation, according to the Israeli official statement." he said.
"So that proves to itself that the Israelis are cooperating with these armed groups and terrorist groups."
Jaafari also dismissed the notion that Assad government operations were endangering the hostages or impeding their release.
"We know what we are doing and we know where the peacekeepers are. Our task is to rescue these peacekeepers and safeguard their lives."
21 UN peacekeepers of the Filippino nationalities were seized by rebels Wednesday near the armistice. But they crossed to freedom in Jordan on Saturday.