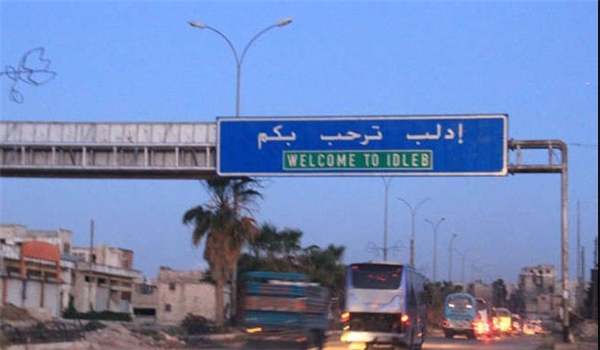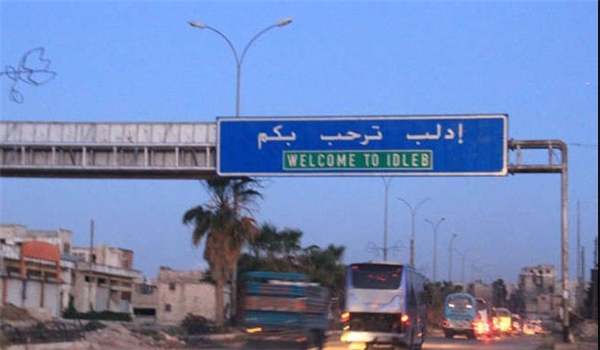 Tahrir al-Sham Hay'at (the Levant Liberation Board or the Al-Nusra Front) has been transferring a large number of ISIL terrorists to a region near border with Turkey to take part in the battle against the Syrian Army in Idlib, a media outlet reported on Tuesday.
The Arabic-language website of Sputnik quoted local sources as reporting that Tahrir al-Sham paved the ground for the dispatch of a large number of ISIL terrorists to the towns of Atmah, al-Dana, Harem, Salqin and Darkoush and other villages and farms in Jisr al-Shughour region in the last few days.
It further said that Tahrir a-sham plans to use ISIL terrorists, deployed in the towns and villages in Western Idlib, in the incoming battles with Syrian army in Jisr al-Shughour and Northern Lattakia.
The army has dispatched a large number of troops and hardware to Hama and Idlib provinces to launch a large-scale operation in several flanks in Northwestern Syria to capture Idlib and also restore more security to Northwestern Lattakia that is bordering Western Idlib.
On Monday, the Arabic-language al-Watan daily quoted sources affiliated to terrorists of the National Liberation Front as disclosing that the Front fighters do not trust Tahrir al-Sham Hay'at (the Levant Liberation Board or the Al-Nusra Front) and will possibly abandon them in the upcoming battle with the government forces.
It went on to say that Tahrir al-Sham vowed to support its allies, including Jeish al-Izzah and al-Turkistani Islamic Party in Northern Hama and Northeastern Lattakia, while it has now focused on saving its non-Syrian and Arab members.
The daily further pointed to growing rifts in the terrorist front, adding that the militants do not believe in each other, accusing each other that they endorsed peace agreement with the Syrian army in covert action similar to the agreements that they had signed with Damascus to retreat from their earlier positions in Homs, Eastern Ghouta and Southern provinces when they lost battles.