Syria
Tahrir Al-Sham Retreats after Clashes with Rival Terrorists in Northwestern Syria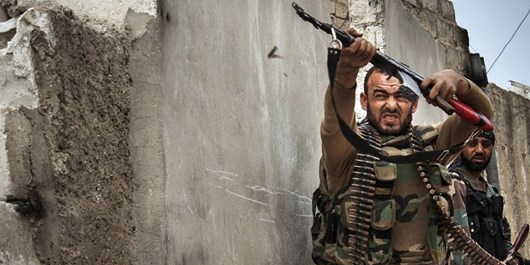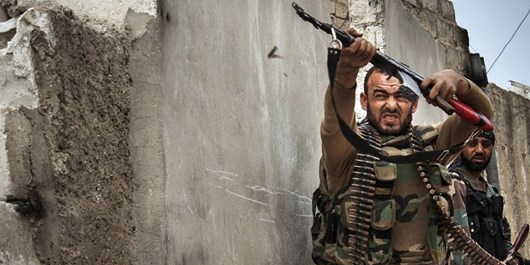 Horas al-Deen terrorists managed to drive out Tahrir al-Sham Hay'at (the Levant Liberation Board or the Al-Nusra Front) from its positions after hours of fierce clashes in Eastern Idlib on Tuesday.
Horas al-Deen and Tahrir al-Sham engaged in a tough battle North of the town of Saraqib in Eastern Idlib.
Horas al-Deen managed to push Tahrir al-Sham back from one of their key positions.
The clashes inflicted a number of casualties on both sides.
Both warring sides have kept their fighters on alert that has caused civilians in the region to worry about.
Clashes are underway between the warring sides as Tahrir al-Sham is trying hard to recapture the lost land.
On Saturday, two notorious commanders of Tahrir al-Sham Hay'at and National Liberation Front (NLF) were killed in a bomb and gun fire attacks by unidentified raiders in Southern Idlib.
Abdulhamid al-Azo, a field commander of NLF, was killed in a bomb blast along a road connecting Dayer Sharqi to Ein Qari'a in Southern Idlib.
In the meantime, Abu Osama al-Terablosi, a notorious commander of Tahrir al-Sham, was gunned down by unknown raiders near the town of Ma'arat al-Nu'aman in Southern Idlib.
Meanwhile, a number of NLF fighters were killed or injured after a bomb went off near their base in the town of al-Artab in Western Aleppo.
Infighting and assassination operations have increased further in Northern Syria after the endorsement of the Sochi Agreement by Russia and Turkey that ruled for the establishment of a demilitarized zone in Idlib.