Syria
Tahrir Al-Sham Terrorists Arrest Hundreds of ISIL Rabid Dogs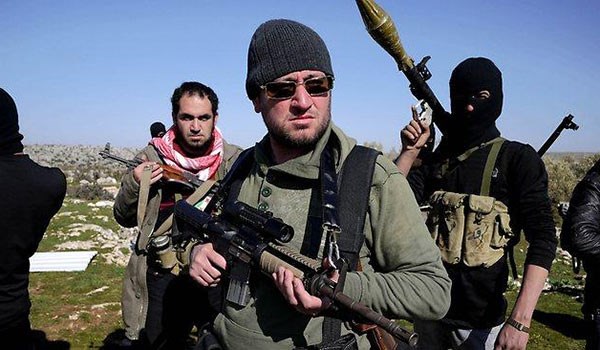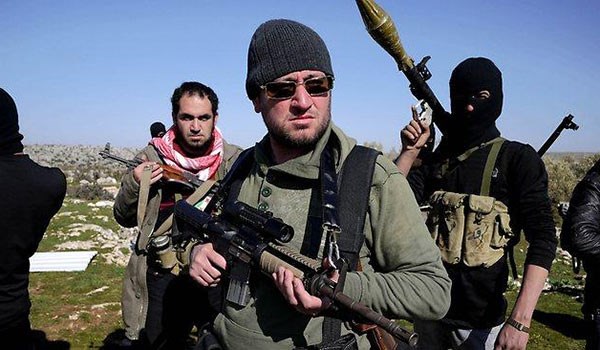 The militants of Tahrir al-Sham Hay'at (the Levant Liberation Board or the al-Nusra Front) arrested hundreds of ISIL members in Idlib province, while sources in the Al-Qaeda affiliated group said they mean to recruit their ISIL inmates for future operations.
According to the Syrian Arabic-language al-Watan newspaper, Tahrir al-Sham has detained the ISIL terrorists in Idlib city and the towns of al-Nayrab, Sarmin, al-Dana, Salqayn, Harem, Isqat, Basnia, Qorqania and Hattan.
Tahrir al-Sham forces also detained tens of former Jund al-Aqsa members who had joined the al-Nusra Front after the terrorist group's dissolution, under the pretext of attempts to form secret grouplets.
Several leaders, including ISIL's commander in Northern Idlib Abu Ibrahim al-Araqi, ISIL's ruler in Northern Syria Abu Qa'ta Jonoubi and ISIL Mufti Abu Soda' Mesri, are among those arrested by the Tahrir al-Sham Hay'at.
During the operations, over 123 ISIL security forces, including 5 commanders, were also arrested.
Sources in Tahrir al-Sham Hay'at said the groups plans to recruit the arrested ISIL members after the latter's frequent defeats in Iraq and Syria.
Leader of Tahrir al-Sham Hay'at Mohamed al-Golani ordered his forces to recruit ISIL's defected commanders and members after Abu Bakr Al-Baghdadi's men sustained heavy defeats in Syria and Iraq, a source close to Golani said on Thursday.
The Arabic-language Al-Watan daily quoted a source close to al-Golani, who also heads the al-Nusra Front, as saying that he has underlined the necessity for recruiting all ISIL commanders and terrorists who have fled the battlefield.
According to reports, al-Golani has ordered Masirah al-Jabouri, nom de guerre Abu Maria al-Qahtani, to contact ISIL commanders and militants and convince them to come to Idlib through safe corridors.
Also, reports said that Hessam al-Shalouf, a senior ISIL commander who had disappeared several days ago, has moved to Idlib along with tens of his forces.
al-Shalouf, along with a number of Free Syrian Army (FSA) commanders like Saddam al-Jamal and Mahmoud Matar, played an effective role in paving the ground for ISIL's control over Deir Ezzur in 2014.
Media sources said that 150 defected ISIL members have fled Raqqa for Idlib along with al-Shalouf.
Other reports said that al-Golani wants to strengthen al-Nusra Front and equip it with skilled militants as differences between Tahrir al-Sham and Ahrar al-Sham terrorist groups have intensified and might soon end up in serious battle between the two groups.