Middle East
Syria
Tahrir Al-Sham Terrorists Ruins Key Bridge in Hama to Prevent Syrian Army's Advance
Tahrir al-Sham al-Hay'at (the Levant Liberation Board or the al-Nusra Front) terrorist group destroyed an important bridge in Northern Hama to block the Syrian army's path into the region amid increased tensions in the demilitarized zone and army's possible military operations.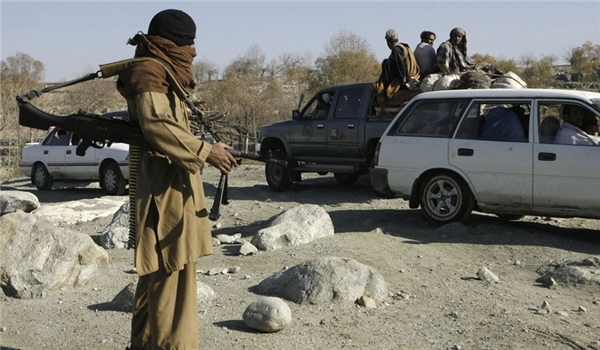 Local sources in Northwestern Hama reported on Wednesday that Tahrir al-Sham terrorists detonated al-Tuwaineh bridge in Sahl al-Qab which linked the region to the army-controlled areas.
They added that the terrorists are preparing for the Syrian army's possible operations in Idlib province, noting that they wanted to prevent the army troops' advance in the region.
The sources also said that Tahrir al-Sham is fearful of public support for the Syrian army and has evacuated the town of Eastern Halban near Ma'arat al-No'eman and the village of al-Sayadah in the Eastern parts of Jorjanaz region in contact lines with the Syrian army.
Now the Syrian army's military operations in the demilitarized zone in Northern Syria has grown more likely than ever given the militant groups' refusal to leave the region and their continued attacks against safe zones and army's military points.
In a relevant development on Wednesday, the Syrian Army heavily pounded Tahrir al-Sham terrorists' military positions and movements in Northern Hama and Southern Idlib, destroying their arms and ammunition depots.
The Syrian Army offensives came in response to Tahrir al-Sham's attacks on the villages of al-Jaydeh, al-Aziziyeh, al-Rasif and al-Karim in Northern and Northwestern Hama.
The Damascus Army's missile and artillery units attacked the terrorists' military positions and movements near the towns of Shar-e Naz, al-Hawiz, al-Shariyeh, al-Maziq Castle in Northern Hama.
Meantime, a battlefield source said that during the attacks, several key military positions of the terrorists, including arms and ammunition caches as well as their military equipment were destroyed and a number of militants were killed.
In Southern Idlib, the Syrian Army heavily pounded Tahrir al-Sham's military positions in Jorjnaz town East of Ma'arat al-Numan town, destroying several of their military positions near the safe zone in Northern Hama and killing several terrorists.