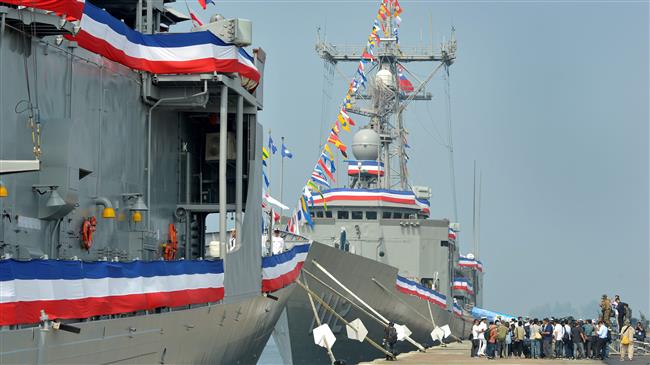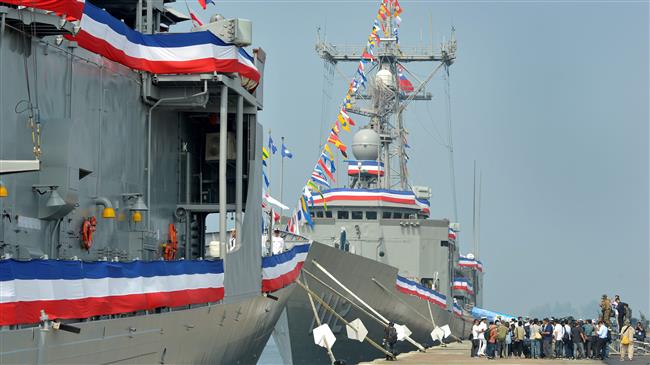 Taiwan has launched two US-manufactured frigates as part of plans to boost its naval capabilities.
The two Perry-class guided missile frigates were officially commissioned in a ceremony attended by Taiwanese president Tsai Ing-wen at Zuoying base in southern Kaohsiung City on Thursday.
Taiwan's navy said the warships — named Ming Chuan and Feng Chia — enjoy "high mobility, high sea resistance and low noise," adding that the two are equipped with the SQR-19 sonar system currently used by the US Navy.
The frigates, acquired from the US during the administration of former president Barack Obama, will be deployed to patrol the Taiwan Strait, a narrow waterway that separates the island and China, according to the navy.