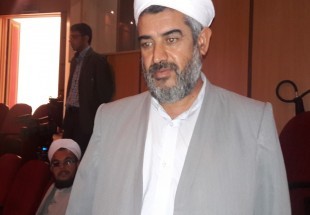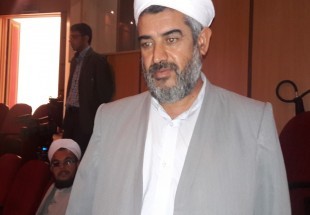 In an exclusive interview with Taqrib News Agency (TNA), Religious instructor at Azimi Qareqi Seminary, Akhound Karim Kor rapped the arrogant World for standing by Takfiri and extremist groups slamming  the measures perpetrated by extrimist groups in Muslim countries.
"They are the brain children of arrogant world," the relgious cleric underscored urging Muslims to counter these groups in the region.
"This groups has no mercy perpetrating crimes which are without precedent during the history of Islam," pointed out the religion cleric stressing they spared no effort to advance their willful objectives.
"Shedding blood of innocent people runs counter to Islamic and Quranic teachings," highlighted the religious cleric adding those committed as such crimes have no place in divine religion of Islam.
"It does not make a difference which schools of Thoughts and sects Muslims are from, having commonalities in religious principles will suffice," asserted Akhound Karim Kor.
Beckoned to various military, economic and political strategies enemies had resorted to in a bid to topple Islamic Republic of Iran, the Sunni thinker underlined these days the arrogant World eggs on groups and through forming extremist groups try to damage divine Islam.
Religious instructor at Azimi Qareqi Seminary urged clerics and Muslims to step up and make a move for stopping Takfiri meausres in Islamic society.