Lebanon
Takfiri ISIL group appoints leader for Lebanon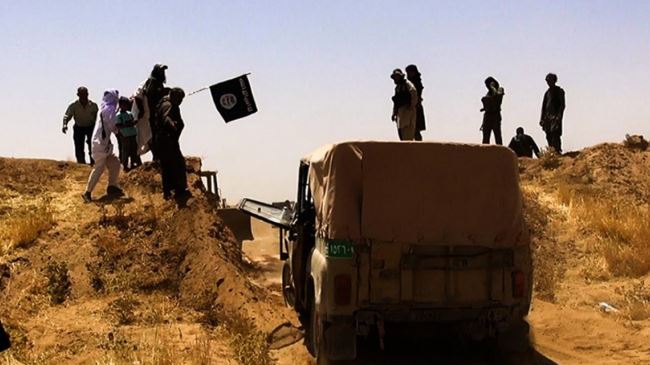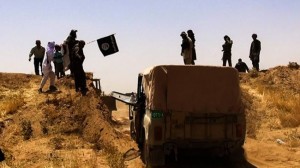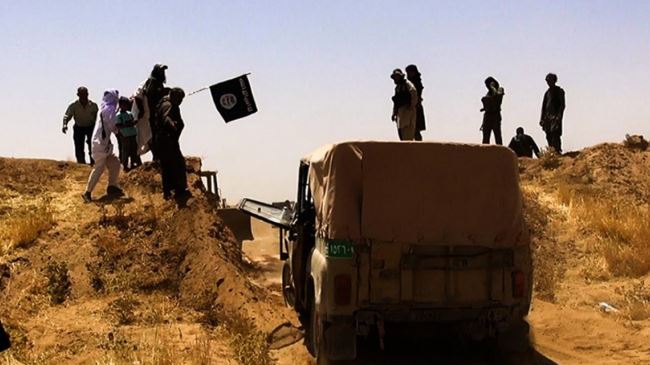 The terrorist group Islamic State of Iraq and the Levant (ISIL) has appointed a leader for Lebanon and set up camps to train militants to be sent to the country for terrorist attacks, a report says.
Lebanon's LBCI television reported on Sunday that the militant group "has appointed Abdul Salam al-Ordoni as an emir over Lebanon," citing information from investigations by security agencies.
Ordoni was reportedly behind explosions carried out by two Saudi individuals last week at Beirut's Duroy Hotel, in which a dozen people were injured.
One of the bombers detonated his explosives in his hotel room during a raid by Lebanon security forces, while the other, who was injured in the bombing, was arrested at the scene.
The two were in the hotel, which is in the Raouche neighborhood, when security agents raided it after receiving intelligence of their stay there.
The detained Saudi national said during his interrogation that the two were sent to Lebanon by the ISIL.
Under the ISIL plan, one of them was supposed to enter a restaurant in Beirut and open fire on people before blowing up his vest, while the other was to detonate his vest when medics and people would gather for rescue operations.
The Lebanese television also said that the ISIL set up a camp to train bombers and send them to Lebanon for terrorist attacks.
The ISIL has recently announced the establishment of what it considers an Islamic "caliphate," or state, which it says will extend from Aleppo in northern Syria to Diyala in Iraq. Adnani also declared the terrorist group's leader Abu Bakr al-Baghdadi as "the caliph" and "leader of Muslims everywhere."
The ISIL was formed last year and grew out of al-Qaeda in Iraq. It has been carrying out acts of violence in Syria and Iraq.
Muslim clerics have condemned the ISIL atrocities, including mass execution and rape.