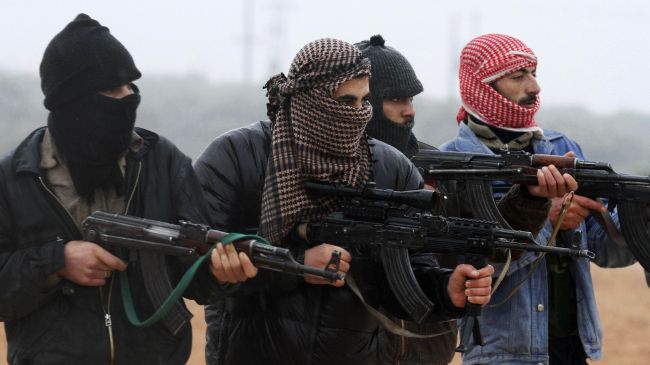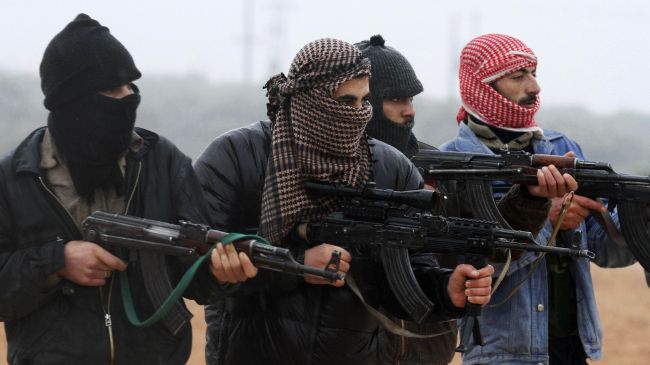 A grisly video has emerged showing Takfiri terrorists operating in Syria strangulating a young girl in public.
In the video, a Takfiri hooded executioner strangulates the young girl to death using a piece of metal wire in an unidentified location.
The girl has been put to death because of her refusal to recognize the rigid-minded beliefs promoted by Takfiri groups in Syria.
Earlier this month, a disturbing video emerged showing al-Qaeda-linked militants in Syria's central province of Homs beheading a man believed to have been a Shia supporter of the government.
The so-called Syrian Observatory for Human Rights, which posted the video, said the beheading was conducted by militants from the Islamic State of Iraq and the Levant (ISIL).
Since the beginning of the crisis in Syria in March 2011, many similar videos have emerged, depicting horrendous crimes, including decapitation and cannibalism, committed by the foreign-backed Takfiri militants against the people in Syria.
A video footage posted online on January 26, showed several mutilated bodies in the western suburb of Aleppo that reportedly belong to the civilians who were executed by ISIL militants.
Another video posted online on May 12, 2013, showed Takfiri militant, Khalid al Hamad, known by his nom de guerre, Abu Sakkar, eating an organ of a dead Syrian soldier.
In an interview with the state-run BBC in July 2013, Abu Sakkar threatened to commit more gruesome murders if foreign-backed terrorists in Syria do not receive more military aid from abroad.
Reports show that the Western powers and their regional allies – especially Qatar, Saudi Arabia, and Turkey – are supporting the militants operating inside Syria.