Syria
Takfiri Terrorists Violate Ceasefire, Kill Civilians in Northern Syria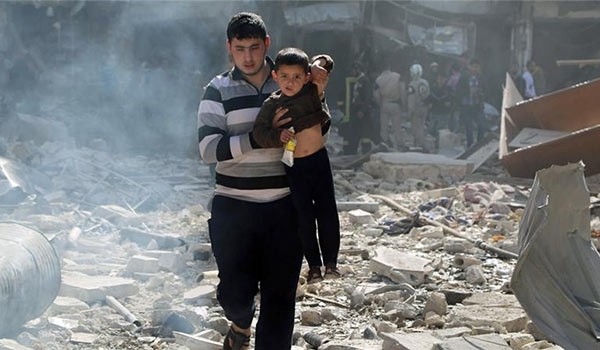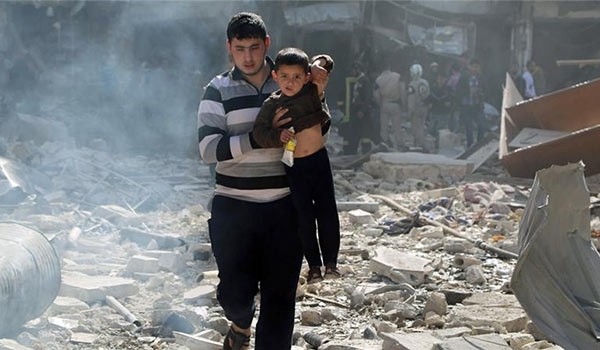 Takfiri terrorist groups violated their ceasefire with the Syrian army and the Hezbollah troops in the Northwestern parts of Syria once again on Saturday after they fired mortar shells at two towns in Idlib province and killed several civilians.
A 48-hour ceasefire which began at 6 a.m. (03:00 GMT) Wednesday in the city of Zabadani and the towns of Fuaa and Kafraya in Northwestern parts of Syria along the border with Lebanon was extended for another two days on Friday. The truce had been agreed in advance between the Syrian government and Hezbollah forces and militant groups.
But, Ahrar al-Sham terrorists fired tens of mortal shells on the residential areas of Fuaa and Kafraya towns on Saturday.
At least 2 civilians were killed and 12 others wounded in Ahrar al-Sham's mortar attack.
The location of the ceasefire included the town of Zabadani and two Shiite villages of Fuaa and Kafraya in Idlib province.
Since it came into force on Wednesday, the Ahrar al-Sham terrorists have violated the ceasefire terms repeatedly.
The insurgent group Ahrar al-Sham, an ally of the Al-Qaeda-linked Nusra Front, has been leading the negotiations for the insurgents.
The Syrian forces have been calling for food and medical supplies to be allowed to enter Fuaa and Kafraya.
Local ceasefires happen from time to time in parts of Syria to allow humanitarian aid to be delivered.
Since March 2011, when the Syrian civil war started, more than 240,000 people have died and millions have been forced to flee their homes.