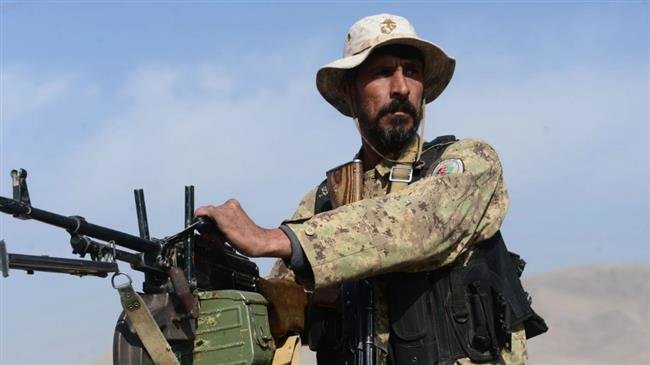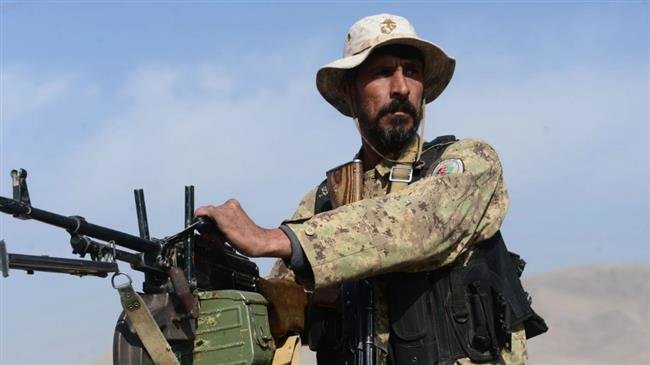 At least 30 Afghan security forces have been killed in an overnight attack by the Taliban militants against an outpost in Afghanistan's western province of Farah bordering Iran, Afghan officials say.
According to provincial council member Dadullah Qani, the overnight onslaught in the district of Khaki Safed began late on Wednesday and continued for more than four hours.
Najib Danish, an Interior Ministry spokesman, said on Thursday that more than 30 policemen had been killed since Wednesday and additional forces were being deployed to the restive province.
Afghan lawmaker Samiullah Samim said that the district police commander, Abdul Jabhar, was among those killed.
He said that retaliatory airstrikes killed 17 Taliban militants.
The Taliban claimed responsibility for the attack, saying it killed 35 security personnel, arrested two security officials, destroyed government vehicles and seized a large cache of weapons.
The latest attack came just four days after the militant group killed 50 police and soldiers at checkpoints in Farah city and nearby districts.
Farah has gained more significance for Taliban as the government plans to build a multi-billion-dollar pipeline in the province. The project also involves Turkmenistan, Pakistan, and India. The province has been the scene of several high-profile attacks in the recent past.
The Taliban had threatened to seize the provincial capital in May.
Afghan people face insecurity 16 years after the United States and its allies invaded the country as part of Washington's so-called war on terror.
Although the Taliban militant group was removed from power as a result of the invasion, the country remains occupied and many areas are still threatened by insecurity.