Afghanistan
Asia-Pacific
Taliban claim attack on defense min. residence, warn of more raids on govt. officials
The Taliban have claimed responsibility for a deadly attack on the Afghan defense minster's house in the capital, Kabul, threatening to carry out more attacks against top government officials.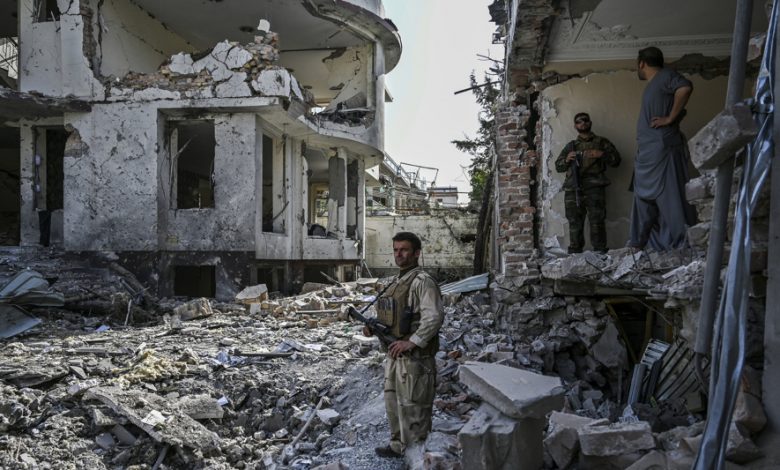 A coordinated bomb-and-gun attack occurred near the residence of acting Defense Minister General Bismillah Mohammadi in downtown Kabul on Tuesday evening. Mohammadi survived the attack but at least eight people were killed and 20 others wounded.
Taliban spokesman Zabihullah Mujahid confirmed in a statement on Wednesday that the attack "was carried out on the defense minister's residence," warning that more "retaliatory operations" against top government officials were being planned.
He said that it was "the beginning of the retaliatory operations against the circles and leaders of the Kabul administration who are ordering attacks and the bombing of different parts of the country."
Mujahid was referring to the attacks that are being carried out by the Afghan forces and US military against the Taliban positions. The Taliban said formerly that the airstrikes amounted to "a clear violation of the signed agreement that will have consequences."
Another blast hits Kabul
On Wednesday, another explosion occurred near a facility of Afghanistan's main security agency in the capital. The blast wounded two civilians and a security official, police said.
There was no claim of responsibility for the latest attack, but it came as the Taliban have stepped up their offensive against the government, which they say came to power as "the result of military occupation."
Violence has been surging across Afghanistan amid the withdrawal of US-led foreign forces from the country. The 2001 invasion of Afghanistan ousted the Taliban from power, but it worsened the security situation in the country.
The Taliban are now demanding a "the lion's share of power" in any new government in Afghanistan, according the US special representative for Afghanistan, Zalmay Khalilzad, who warned on Tuesday that Afghanistan's situation was rapidly deteriorating.
Emergency declared in Lashkar Gah
Meanwhile, an emergency has been declared in the strategic city of Lashkar Gah — the capital of southern Helmand Province — as Afghan military forces are dispatched to the city to repel a Taliban offensive.
"Special forces have been sent to the area. They are in good morale," armed forces spokesman General Ajmal Omar Shinwari told Reuters.
The looming fighting in Lashkar Gah has forced families to flee their homes. Earlier on Tuesday, the army urged the residents to evacuate the provincial capital.
If captured, Lashkar Gah would be the first provincial capital to fall to the militant group. So far, they have taken control of some radio and TV stations in the city. The government has, however, pledged to defend strategic centers after losing many rural districts to the Taliban in recent months.
The US is largely blamed for the surge in violence in Afghanistan, as it has failed to stabilize the security situation there after two decades of war and occupation.