Turkey
Afghanistan
Asia-Pacific
Europe
Middle East
Taliban discussing running Kabul airport with Turkey, Qatar: France
France says the Taliban are in talks with Qatar and Turkey about operating the Kabul airport, a report says, after the last American troops left the war-raved Afghanistan.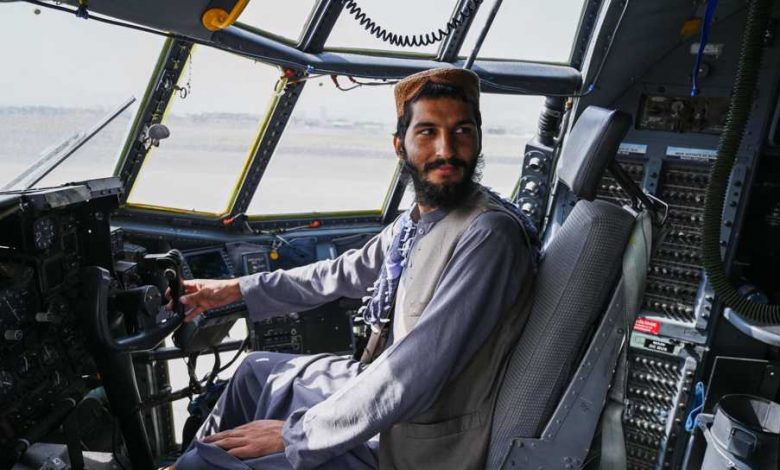 In a report on Tuesday, Reuters cited French Foreign Minister Jean-Yves Le Drian as saying that the Taliban were negotiating with Qatar and Turkey.
"The Security Council resolution about securing the airport must be implemented. There are talks underway with the Qataris and Turks about management of the airport. We must demand that access to the airport is safe," Le Drian said.
He said an agreement to secure Hamid Karzai International Airport should be hammered out as soon as possible so that people who want to leave Afghanistan can do so using commercial flights.
The remarks come after the United Nations Security Council adopted a resolution urging the Taliban to allow those intending to exit Afghanistan to do so freely. It also condemned the deadly blasts at the Kabul airport on Thursday, which killed some 170 people, including 13 US troops, and injured over 200 others.
At a virtual G7 summit on Tuesday, NATO chief Jens Stoltenberg also stressed the importance of "keeping Kabul airport open" to continue evacuations following the withdrawal of the US forces.
The United States fully withdrew its forces from Afghanistan before the Taliban's August 31 deadline to officially end 20 years of war and occupation. The final US evacuation flight left the Kabul airport even though hundreds of Americans were left behind on Afghan soil.
Turkey, which had more than 500 troops stationed in Afghanistan as part of NATO's now-abandoned mission in the war-torn country, also on Friday completed the evacuation of its personnel. Turkey had offered to run security following the withdrawal of foreign troops.
But the Taliban have repeatedly said they would not accept any foreign military presence in Afghanistan.
"Our fighters and special forces are capable of controlling the airport and we do not need anyone's help for the security and administrative control of the Kabul airport," Taliban spokesperson Bilal Karimi said on Monday.
President Recep Tayyip Erdogan earlier said Turkey was still assessing an offer by the group to operate the airport, but the Taliban were still insisting on controlling security.
"Let's say you took over the security, but how would we explain to the world if another bloodbath takes place there?" he asked.
The Taliban have yet to announce a government.
The United States invaded Afghanistan and toppled a Taliban-run government in 2001, alleging that the Taliban were harboring al-Qaeda, which had claimed responsibility for the September 11 terrorist attacks in New York.
More than 122,000 people have reportedly been evacuated from Kabul since August 14, the day before the Taliban took control of the country.