Afghanistan
Asia-Pacific
World News
Taliban kill 6 soldiers in southern Afghanistan
Taliban militants have killed at least six Afghan soldiers in an attack in southern Afghanistan, a day after rejecting negotiations with the government's team.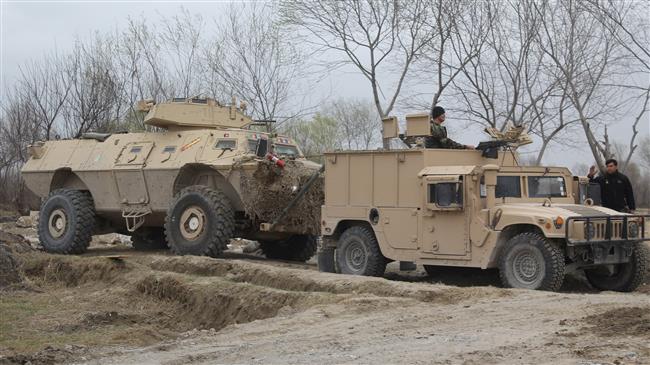 The militants attacked an Afghan National Army checkpoint in the Arghandab district of the southern Zabul Province late on Sunday, killing six servicemen, Afghanistan's Ministry of Defense said in a statement on Monday.
Several militants were killed in the clashes, according to the ministry.
"The Taliban were pushed back by security forces, but unfortunately six soldiers" were killed, it said.
Some media reports cited an Afghan security source in Zabul as saying that the assault had been an "insider attack" and that it had killed nine soldiers. The infiltrator, the source said, took several weapons and fled the area, UrduPoint news site reported.
UrduPoint said, however, that Zabul Governor Rahmatullah Yarmal had denied that the troops had been killed as a result of an infiltration.
The Taliban, who have signed a "peace" deal with the United States, have yet to take responsibility for the attack.
The deal was signed in the Qatari capital of Doha on February 29. And the Taliban undertook to launch negotiations with the Afghan government. But on Saturday, the group refused to enter into peace talks with the Afghan government's negotiating team.
Taliban reject Afghan government's negotiating team The Taliban militant group in Afghanistan refuses to enter into peace talks with the Afghan government, rejecting Kabul's negotiating team as "not inclusive."
The Taliban had been refusing to recognize the Afghan government altogether until they reached the deal with the US.
The militants have not stopped attacking government targets and civilians in Afghanistan despite the deal.