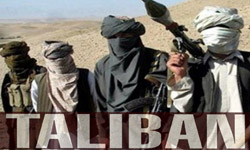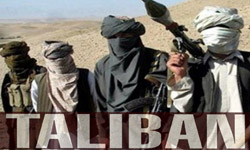 Taliban will open a political office in the Persian Gulf state of Qatar on Tuesday.
The office of the Afghan armed group in Doha is aimed at facilitating peace talks, Aljazeera reported.
In March, Hamid Karzai, the Afghan president, met the emir of Qatar to discuss plans for the Taliban to open an office in the Persian Gulf state.
He discussed "issues of mutual interest" with Sheikh Hamad bin Khalifa Al Thani, the state news agency QNA said, without elaborating on the substance of their talks.
Karzai also met with Afghan and Arab officials and businessmen.
The delegation traveling with the Afghan president included Zalmai Rassoul, the foreign minister; Salahuddin Rabbani, the head of the High Peace Council.
Until earlier this year, Karzai was strongly opposed to the Taliban having a meeting venue outside Afghanistan, but the US has pushed for the Taliban to be present at the negotiating table as Washington prepares to withdraw its troops from Afghanistan in the next two years.