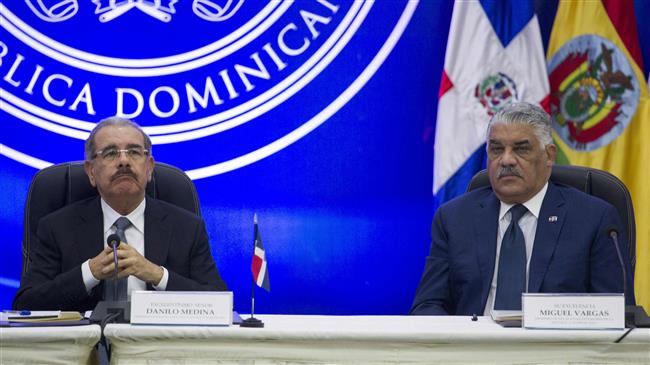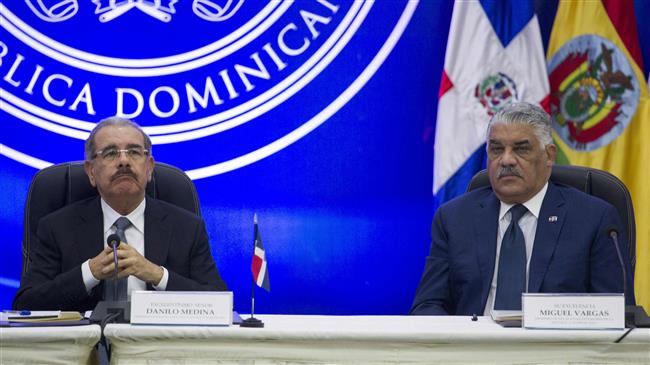 Talks between the Venezuelan government and opposition and mediated by the Dominican Republic have collapsed.
The Dominican Republic had been mediating negotiations between Venezuela's Socialist government, led by President Nicolas Maduro, and the Democratic Unity Roundtable (MUD), an umbrella opposition coalition, over the past months.
Those talks crumbled on Wednesday, as the two sides failed to bridge gaps, particularly over setting a date for a presidential election in the country.
The main focus of the talks had been on setting the date for the polls, with the MUD pressing a date further away so the opposition could have had more time to choose a candidate. One of its leaders has been barred from running by the Supreme Court, which critics say is allied to Maduro, and another has been under house arrest.
Government sets date, Maduro preemptively declares himself president until 2025
The opposition believes Caracas is rigging the vote in advance by effectively barring Maduro's strongest rivals — opposition politicians Leopoldo Lopez and Henrique Capriles.
Last month, the government-allied Constitutional Assembly called for the presidential election to be held in April, bringing the date forward from an initial end-of-the-year timetable. The country's electoral board set the snap election for April 22 on Wednesday night, a few hours after the talks in the Dominican Republic failed.
Maduro proceeded to declare himself the winner of the election minutes before the electoral board announced the date.
"The people have decided already: Nicolas Maduro is president of the republic for the 2019-2025 period," said the 55-year-old president, a former bus driver and union leader, at a campaign event in a Caracas park.
Venezuela has seen massive anti-government protests over the past two years. Critics blame Maduro for destroying the economy of the once-prosperous country, causing an acute economic crisis and shortages of basic commodities such as foodstuffs.
Opponents also accuse Maduro of turning the Latin American country into a dictatorship and seeking to consolidate power for his United Socialist Party of Venezuela.
The government claims the right-wing opposition is incited by the United States to topple his socialist government, hobble the country's economy, and plunder its oil wealth. Authorities blame foreign sanctions, led by Washington, for the food and medicine shortages in the country. Venezuela now has the highest inflation rate in the world.
On Sunday, Washington said imposing embargoes on Venezuelan oil were on the table.
Before its top leaders were effectively barred from running in April and August last year, the Venezuelan opposition had been calling for early elections. Caracas agreed to bring the date forward in January this year.