Iraq
Tanker with $100 million North Iraqi oil goes dark off Texas coast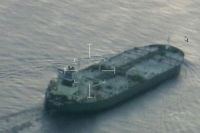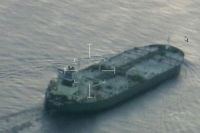 A tanker near the US state of Texas loaded with $100 million of disputed crude oil from Iraq's semi-autonomous Kurdistan region has gone missing.
The US Coast Guard's AIS ship tracking system could not locate the position of the United Kalavrvta tanker, which was carrying 1 million barrels of crude oil, Reuters reported.
The United Kalavrvta tanker was to unload its cargo at sea, off Texas. The tanker left the Turkish port of Ceyhan in June and anchored in an area off the US port of Galveston late July.
Previously, other tankers carrying disputed crude have unloaded cargoes after switching off their transponders, which makes their movements hard to track.
Days ago, the partially full Kamari tanker carrying Kurdish crude disappeared from satellite tracking north of Egypt's Sinai region. It reappeared empty two days later near Israel.
And in late July, the tanker United Emblem offloaded part of its cargo of Kurdish crude onto another ship in the South China Sea.
The Iraqi government views independent Kurdish oil deals as smuggling and has filed a lawsuit in a US court to reclaim control of the United Kalavrvta cargo.
The issue is expected to fuel tensions between Washington and Baghdad as the Arab country wants to block the Kurdistan Regional Government from delivering crude oil.
The court on Monday threw out a ruling that ordered to seize the cargo, saying it lacked jurisdiction because the tanker was some 60 miles offshore.