Latin America
Teachers and public servants in Sao Paulo strike over tax hike in Brazil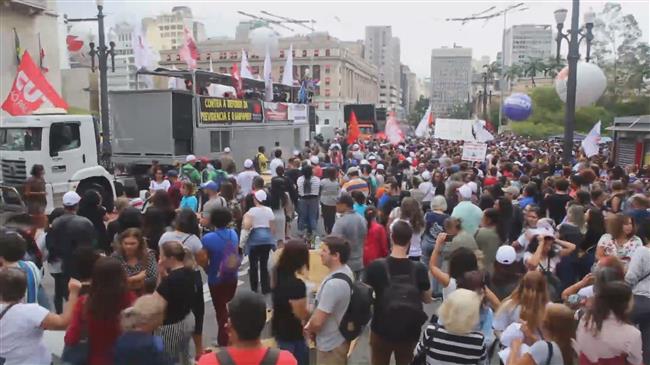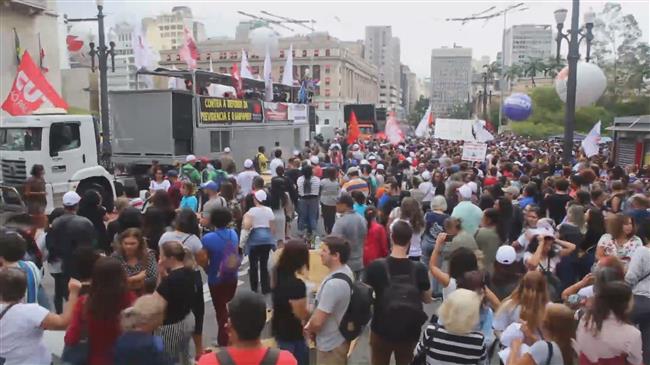 Thousands of teachers and public servants went on strike in Sao Paulo on Monday in protest of recent legislation that increased social security contributions by three percent.
The bill, which came into effect on December 26 last year, increased the rate of social security contributions from 11 to 14 percent.
"We are on strike because we want the wage bill revoked, and our salary readjusted to compensate for losses we've suffered from inflation, which have accumulated over the last few years," said the President of SEDIN (Union of Childhood Educators), Claudete Alves.