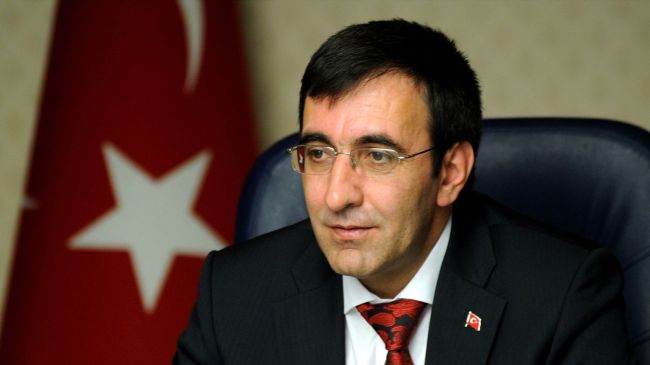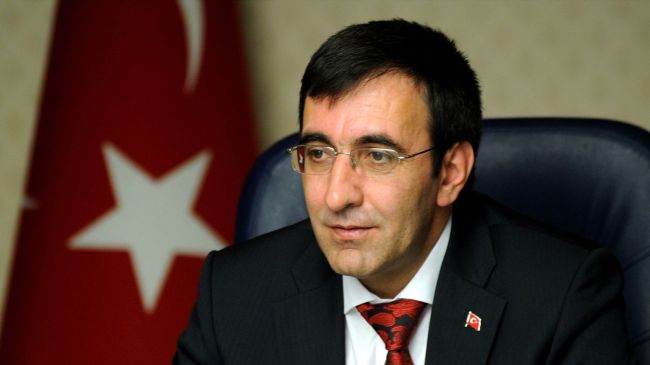 Turkish Minister of Development Cevdet Yilmaz says relations between Ankara and Tehran have "strategic importance" for peace and stability in the Middle East.
Ties between Iran and Turkey have a "deep and broad" impact in the region, Yilmaz said in a ceremony held in the Turkish capital, Ankara, on Tuesday to mark the 35th anniversary of the victory of the Islamic Revolution.
Noting that trade volume between the two countries has increased substantially over the past decade, the minister said Iran and Turkey are determined to further raise trade exchanges as they enjoy great capacities.
Last month, Turkish Prime Minister Recep Tayyip Erdogan paid a visit to Tehran at the head of a high-ranking delegation and discussed key bilateral and regional issues with senior Iranian officials.
During his two-day visit, Erdogan underlined his country's resolve to bring its economic transactions with Iran to USD 30 billion by 2015, stressing that his country is in need of Iran's energy resources, including natural gas.
Iran's natural gas is of crucial importance to Turkey as the energy-hungry country uses a significant portion of imported Iranian gas to generate electricity.