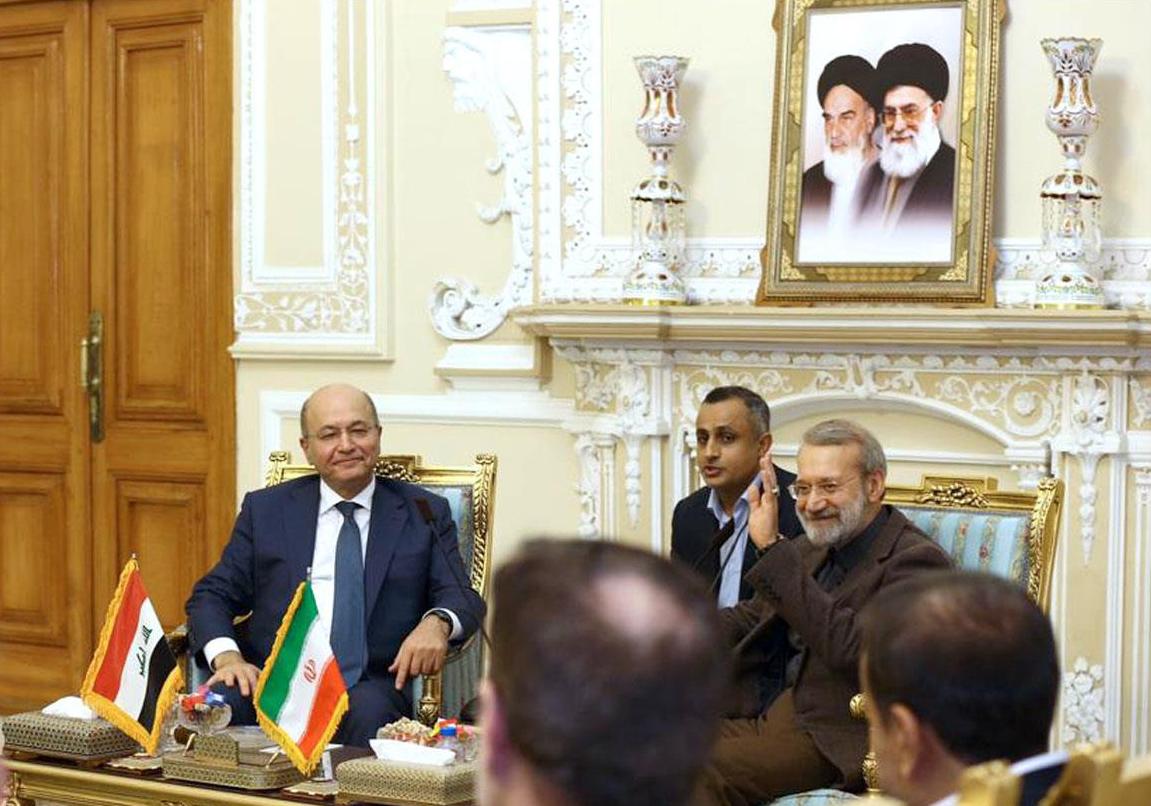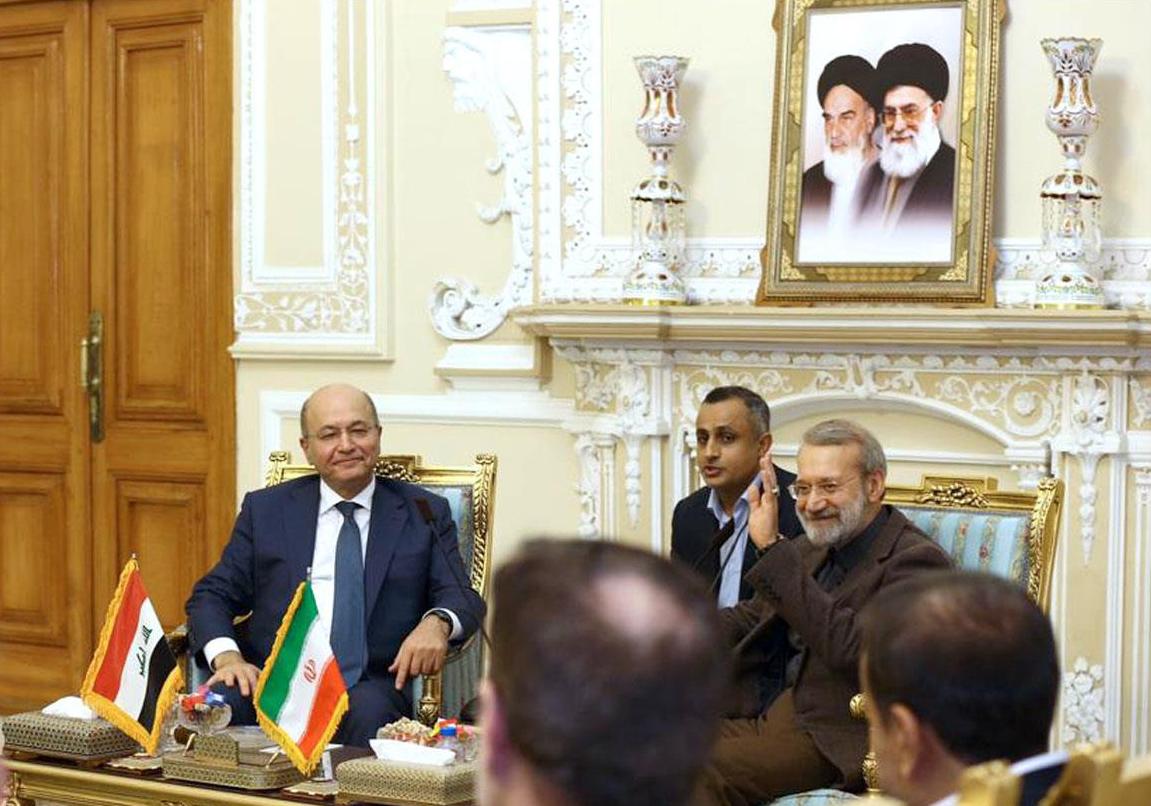 Majlis Speaker Ali Larijani on Saturday hailed unbreakable bond between Iran and Iraq, saying that efforts to separate them are futile since many circles in both countries have become operational.
In a meeting with the visiting Iraqi President Barham Salih, he congratulated Salih on his election as the country's new president, saying, "You are one of Iraqi major personalities, as you play a key role in establishing stability in the region."
"Iraq is a major country in the region, after overthrow of Saddam, some countries were seeking to deal a blow to Iraq, as they did not want to see another democratic country come into existence in the region, but they failed," he said.
Iraq's enemies attempted to create another problem for it by creating Daesh, he said, noting that the group was destroyed and the enemies failed in this respect, too.
Referring to the significance of mutual cooperation, he said that Iran and Iraq are two countries connected to each other naturally.
Highlighting Iran, Iraq and Turkey's role in solving regional issues, Larijani said, "We have set up a committee involving parliaments of Iran, Russia, Turkey, Afghanistan and Pakistan for the fight against terrorism."
He hoped that Iraq would join the committee, as it can play a crucial role in solving regional crises including that of Syria.
The Iraqi president, for his part, expressed pleasure with his visit to Tehran, hoping that bilateral ties will bolster through mutual cooperation.
Iraq is going through a new stage and it can be an active player in the region, Salih said, noting, "Outstanding ties with Iran are important for us."
Salih further noted that his country is keen on promoting economic relations with Iran.
Iran and Iraq are facing common environmental problems, he said, noting that solving them requires conclusion of agreements, especially on Karoon, Karkheh and other rivers so that both sides' interests will be met.