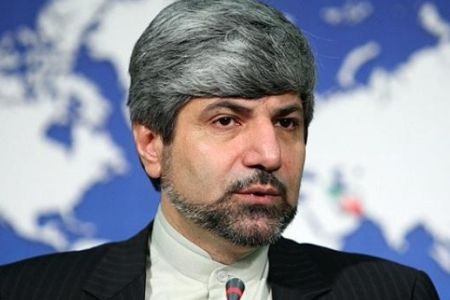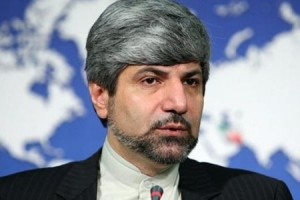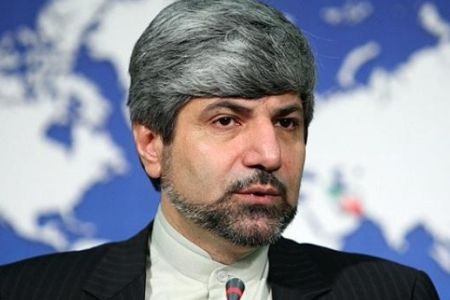 The Iranian Foreign Ministry has dismissed the Persian Gulf Arab states' repeated allegations against Tehran of intervention in the countries.
In a statement on Tuesday, the [Persian] Gulf Cooperation Council ([P]GCC)'s member states of Bahrain, Kuwait, Oman, Qatar, Saudi Arabia, and the United Arab Emirates again accused Iran of interfering in their internal affairs.
"The statement referred to fabricated and baseless allegations made by US officials," Iran's Foreign Ministry Spokesman Ramin Mehmanparast said on Wednesday.
He said that the claims "while null and void, indicate the unilateral stances of some of the council's member states."
The official denounced the council's statement as in contradiction with the spirit of the Islamic Republic of Iran's relations with these countries.
He noted that Tehran values goodwill, mutual respect, and avoidance of intervention in other countries' internal affairs and said the country considers these the fundamental elements of its foreign policy.
Mehmanparast as well renewed Iran's call on Arab regimes to meet their people's legitimate demands in condemnation of the violent suppression of popular protests underway in Bahrain, Saudi Arabia, Yemen, and Egypt.
"Violent confrontations and military crackdowns of nations will not only do nothing to help [relieve] the problems in these countries, but also will spread instability and insecurity across the region," he warned.
Mehmanparast also dismissed the Arab states' alleged concerns about Iran's nuclear program, insisting that the Islamic Republic's nuclear activities were peaceful, transparent, and within the limitations imposed by the International Atomic Energy Agency (IAEA).
The Iranian spokesman was responding to a call by the [P]GCC on Tehran to "fully cooperate" with the IAEA.
The United States, israel, and some of their allies accuse Iran of pursuing military objectives in its nuclear program and have used this pretext to push for the imposition of sanctions on the Islamic Republic as well as to call for a military attack on the country.
Iran, however, maintains that, as a signatory to the Nuclear Non-Proliferation Treaty and a member of the IAEA, it has every right to develop and acquire nuclear technology for peaceful purposes.
The IAEA has conducted numerous inspections of Iran's nuclear facilities, but has never found any evidence of diversion in Iran's civilian nuclear program.
His comments came following recent developments in which Iran announced that its military has downed a US RQ-170 Sentinel stealth aircraft, which had violated Iran's airspace and the Islamic Republic's capture of a CIA agent, who was on a mission to infiltrate the Iranian Intelligence Ministry.