Iran
Technology
Tehran Dismisses Media Speculations on Date, Venue of Iran-G5+1 Talks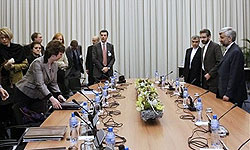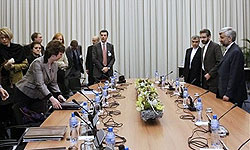 Tehran rejected media speculations about the date and venue of the upcoming talks between Iran and the six world powers, and stated that Iran and the Group 5+1 (the five permanent UN Security Council members plus Germany) are still discussing the issue.
The date and venue of negotiations between Iran and the Group 5+1 should be set during talks between deputy secretary of Iran's Supreme National Security Council and European Union foreign policy chief's deputy, but they have not reached an agreement yet, an informed source told FNA on Thursday.
The remarks came after the Zionist Slaughterer Israeli daily Haaretz claimed on Wednesday that the Islamic Republic and the five permanent members of the UN Security Council plus Germany have agreed to resume negotiations on April 13 in Geneva, Switzerland.
Iran and the G5+1 held two rounds of multifaceted talks in Geneva in December 2010 and in the Turkish city of Istanbul in January 2011.
While Tehran says it is ready to continue the talks based on common grounds, it has stressed that it will not give up any of its rights.