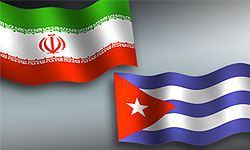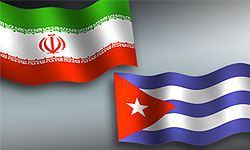 Iranian Minister of Industries and Mines Ali Akbar Mehrabian in a meeting with Cuban Minister of Transportation Jorge Luis Sierra agreed to allocate a 300-million-eruo line of credit to Havana to finance quick-return projects.
The Memorandum of Understanding (MoU) was signed between the officials of the two countries at the end of their 14th joint economic cooperation committee meeting in Havana.
Mehrabian said the new deal will increase the Iranian credit line to Havana from the current 200 million euros to 500 million.
Mehrabian added the line of credit will also provide Cuba with facilities for buying Iranian goods and engineering services.
He reiterated Tehran is ready to expand its economic ties with Havana.
Cuban Minister of Transportation Jorge Luis Sierra also welcomed the agreement, saying his country attaches great importance to its ties with Iran.
Tehran and Havana began bilateral cooperation in 1981. Since that time, the two states have signed several bilateral cooperation agreements in health care, biotechnology, construction, fishing, culture, trade, agriculture, labor, social security and sports.