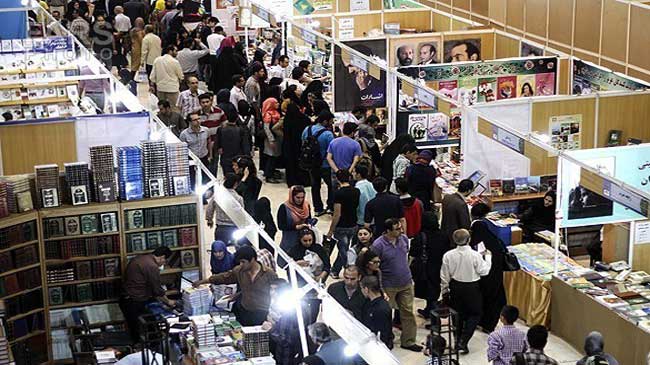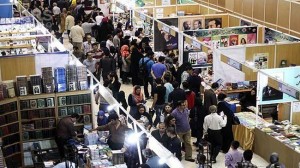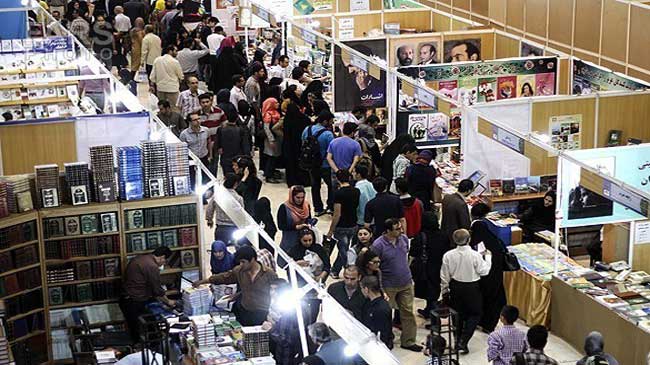 Tehran International Book Fair (TIBF) 2014 has finished the year's programs after hosting divergent cultural activities held during 10 days.
The event wrapped up during a closing ceremony held this morning at Tehran's Grand Prayer Grounds.
Iran's Majlis Speaker Ali Larijani and several officials attended the closing gala.
Many local and international book enthusiasts have flocked to the 27th edition of Tehran International Book Fair.
"Just two days after the opening of this year's book exhibition, the event could grant higher rate of the sales carried out through ATM transactions comparing with last year's," the Deputy Executive Director of TIBF Mohammad Allahyari had earlier said.
The major Iranian book event, Tehran International Book Fair 2014 kicked off at Tehran's Grand Prayer Grounds on April 29.
Iranian President Hassan Rouhani, the Minister of Culture and Islamic Guidance Ali Jannati along with a number of international diplomats attended the event's opening ceremony held on April 29.
"The international book fair is a kind of public diplomacy and a place for cultural exchanges and interactions," Rouhani stated at the ceremony.
Some 600 foreign publishers from Germany, France, Turkey, Japan, Lebanon, Syria, China, Qatar, and several other countries presented nearly 160,000 of their latest publications at the event.
Afghanistan was named as the guest of honor at this edition of the international exhibition.
Several meetings on various subjects were presented on the sidelines of the fair.
Over 2500 domestic and 1700 foreign publishers attend the exhibition and more than 5 million people visit the fair every year.
Tehran International Book Fair is annually held as a social and cultural phenomenon with book displays, panel discussions and publishing deals.
The Fair is considered the most significant event of its kind in Asia and the Middle East and a significant venue for publishers and book lovers to exchange opinions and experiences.