Iran
Tehran, Moscow ink deal to build 2 more nuclear plants in Iran: Salehi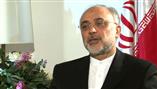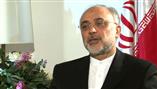 Head of the Atomic Energy Organization of Iran (AEOI) Ali Akbar Salehi says Tehran and Moscow have signed an agreement for the construction of two more nuclear power plants in the Islamic Republic, Press TV reports.
"We have signed an agreement with Russia to build two more nuclear power plants in [the southern Iranian city of] Bushehr," Salehi told Press TV on Monday, adding that the construction of both power plants will probably begin "next year."
"We are expecting our second nuclear power plant to go online in a matter of eight years," he said, adding that "our third nuclear power plant will be operational two years later."
The AEOI head said that the nuclear power plants will "produce electricity without polluting the environment."
Power plants running on fossil fuel produce more than seven million tons of greenhouse gases and pollute air in order to produce 1,000 megawatts of electricity, he said.
Russia completed the construction of Iran's first nuclear power plant in the southern port city of Bushehr, which had begun in 1975 by German companies, but was halted following the 1979 Islamic Revolution in Iran.
The Bushehr Nuclear Power Plant (NPP) became officially operational and was connected to Iran's national grid in September 2011 at a 40-percent capacity. The 1,000-megawatt plant, which is operating under the full supervision of the International Atomic Energy Agency (IAEA), reached its maximum power generation capacity in August 2012.
In September 2013, Iran officially took over from Russia the first unit of its first 1,000-megawatt nuclear power plant for two years.