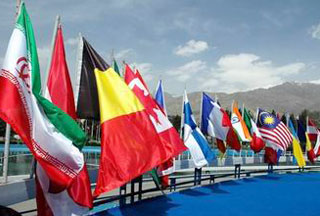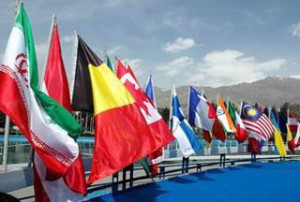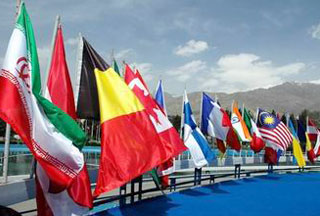 The 15th international exhibition of oil, gas & petrochemical industries and products has been officially inaugurated in Tehran Permanent International Fairgrounds.
Iran's First Vice-President Mohammad-Reza Rahimi and Oil Minister Masoud Mirkazemi have attended the opening ceremony of the five-day show considered the biggest in the oil and gas sector in the Middle East and second largest in the world.
"The exhibition is a clear sign of the failure of a few hegemonic countries that persist with the same illusion about sanctions against Iran," Iran's SHANA news agency quoted the manager of the show Hossein Parsan as saying on Thursday.
In a message to the exhibition, Mirkazemi said Wednesday that a few countries have deprived themselves of investment in Iran's oil and gas sector as they have ignored Iran's key position in the energy field.
"The interest shown by hundreds of international firms from across the world to participate in Tehran International Oil and Gas Exhibition proves the failure of those countries that have sanctioned themselves, ignoring Iran's role in the energy sector," Mirkazemi said.
The Iranian oil minister referred to Iran's decision to draw $200 billion of investment in the country's oil and gas sector as a sign of the Islamic Republic's national determination, strength and solidity.
Earlier in March, Mirkazemi said that US-led sanctions against the country have failed as the country has managed to become self-sufficient in oil production and products.
A total of 435 domestic and 907 foreign companies from countries such as Spain, England, Italy, Germany, Brazil, China, Denmark, Russia, Japan, Saudi Arabia, France, South Korea, Canada, Mexico, Norway, India, and Vietnam are present in the exhibition.