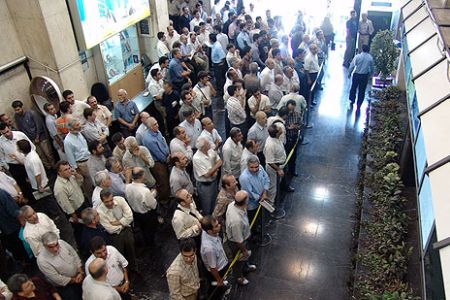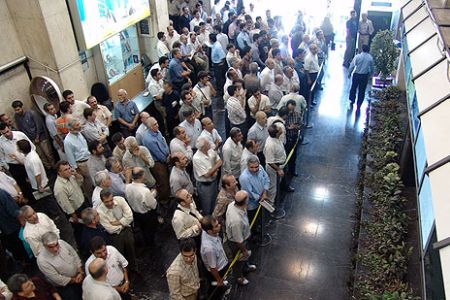 The Tehran Stock Exchange (TSE) has hit its highest record above 16000 points, as the market is witnessing steady growth.
In early Monday trade, Tehran Stock Exchange index gained 188, reaching an all-time of 16056 points, ISNA reported.
It comes as TSE has been witnessing steady growth over the past two years.
The market has jumped 28 percent to 12537 points since the start of the current Persian calendar year on March 21, 2010.
Experts say the growth is partly due to a government decision to sell off 20 percent of its equity in two major automakers.
The market was also buoyed by low bank interest rates and declining investment in housing sector.
The flourishing trend is expected to continue steadily and it is not a bobble, market experts say.
The growth comes despite new sanctions imposed on Iran by the UN, US and the European Union.
On June 9, the UN Security Council passed a US-drafted resolution imposing sanctions on Iran over its nuclear program.
In addition to UN sanctions, the US and the EU have imposed unilateral sanctions against Iran.
Iranian officials say that as a signatory to the Nuclear Non-Proliferation Treaty, the country has the right to develop nuclear technology for peaceful purposes.